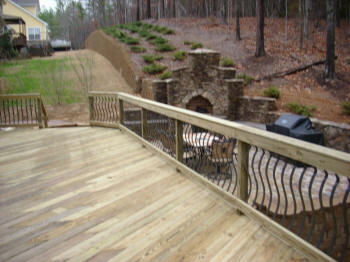 Deck flooring You can choose to either run flooring straight, diagonal, or multiple directions. Whatever you choose, there will be no splices in the floor and it will be professionally cut to fit against the house and around objects such as spouting, etc.
Total Deck Renovation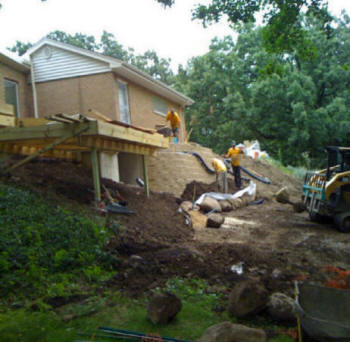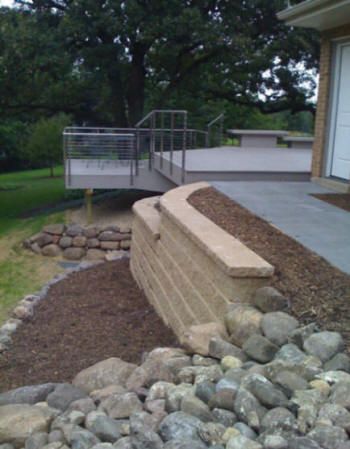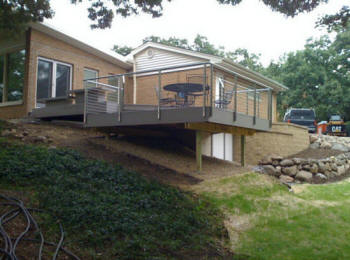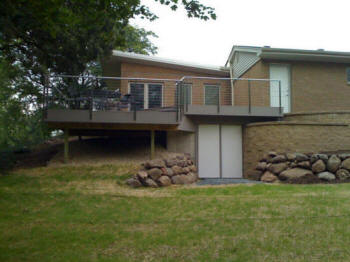 New One Level Deck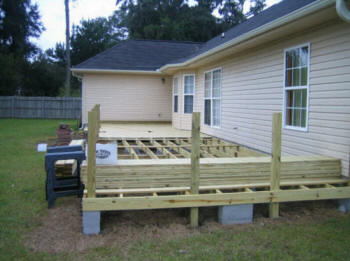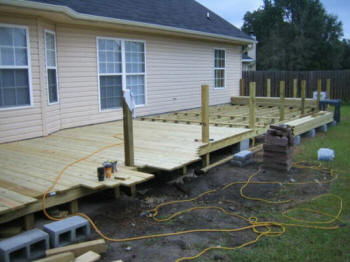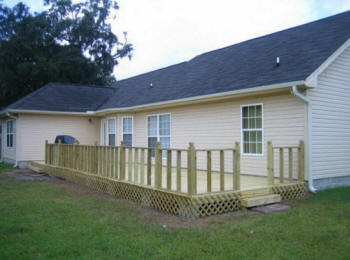 Deck With Some Shade Covering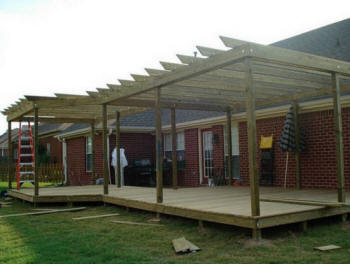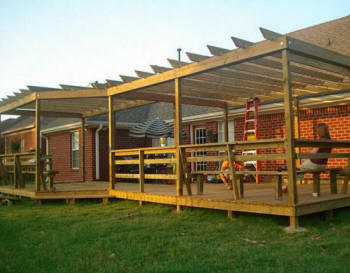 Deck and Fire Pit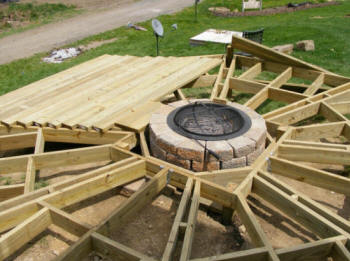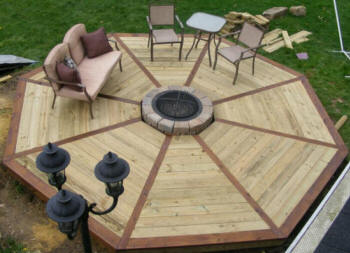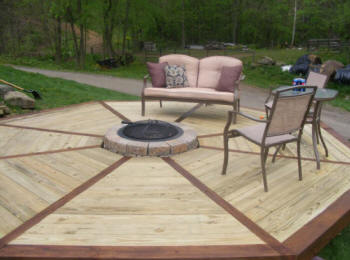 New 2 Level Deck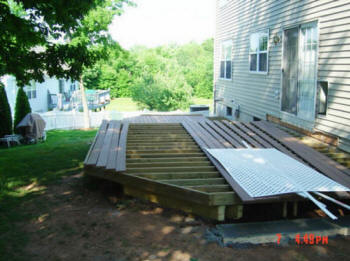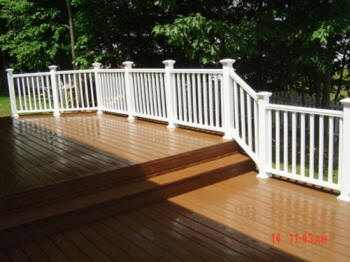 Railing Normally we notch out the floor to accommodate a 4 x 4 post. This is installed on the inside of the outer 2 x 10 and gets nailed and lagged with 2 3/8 inch lags. We use a construction grade of doug fir for the 4 x 4's, as opposed to pressure treated.
Gallery
See More Jobs Below
We are Available NOW For Your Job»» FREE Estimate Call 24x7 TOLL FREE 866-643-8662.