Siding Installation & Repair Siding can be a beautifying and cost effective element of any home, and there are many options in siding materials that homeowners can select from.
If youd like to request an estimate to have trim, soffits or fascia boards repaired or replaced on your home please give us a call or fill out our contact form and someone will be getting right back to you.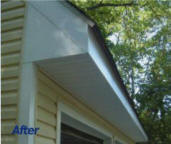 Vinyl Siding Installation & Repair The reasons for vinyl's popularity are mainly price, low maintenance requirements, and product improvements that have made vinyl a more attractive option, both literally and figuratively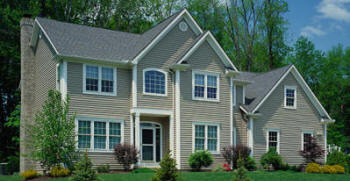 Wood Siding Installation & Repair Wood siding comes in clapboard (also known as lap or bevel siding) as well as shakes and shingles. Clapboard siding uses planks of wood installed horizontally with an upper piece that overlaps the lower piece. Western red cedar and redwood, woods known for being attractive and durable, are considered the best choices.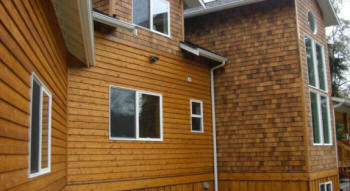 Fiber Cement Siding Installation & Repair Fiber Cement siding provides a low maintenance option for those who prefer the more traditional appearance of wood siding. Unlike wood siding, fiber cement will resist rotting, cracking, and damage from the elements or impact. To learn more about Hardiplank siding installation as a replacement for other types of siding materials.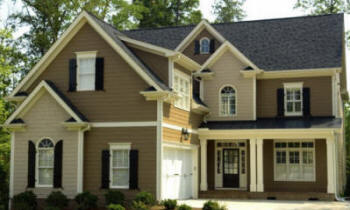 Engineered Wood Siding Installation & Repair Engineered Wood Engineered wood siding is the perfect option for homeowners that want the natural beauty of solid wood siding, at a lower budget. This product is specifically designed to eliminate natural variations that are found in wood siding, to resist deterioration and to be cost effective for homeowners during and after installation.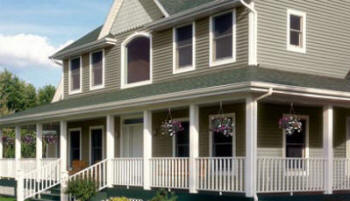 vinyl cladding Siding Installation & Repair vinyl cladding that will resist moisture, temperature change, UV light and insects better than traditional wood trim. Vinyl cladding increases the durability of the trim on your home, in addition to minimizing the maintenance required to keep your home looking its best.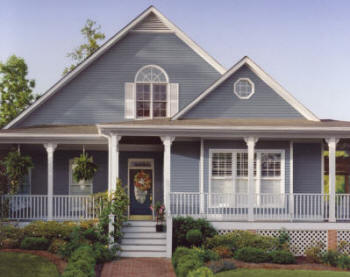 We install other types of siding. Many types of siding are available today, including wood, vinyl, aluminum, steel, masonry, brick, and stucco.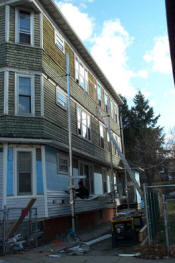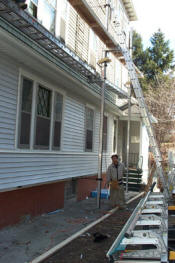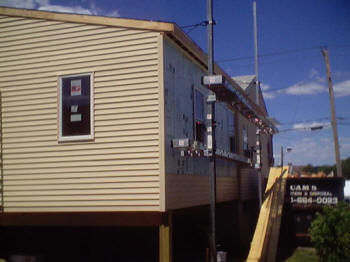 See More Jobs Below
We are Available NOW For Your Job FREE Estimate Call 24x7 TOLL FREE 866-643-8662.