If you own an older/wood deck and would like a new composite deck with low maintenance railing and flooring you may be able to significantly cut back in the cost of an all new deck. Many times an existing deck's structure, since most are constructed using a pressure treated lumber, is still in great condition and would last for many, many years down the road.
Before After
Before After
Before After
Before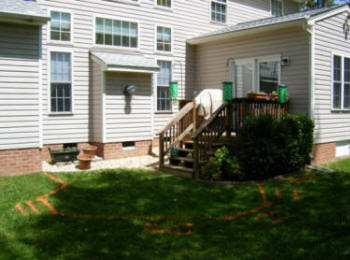 After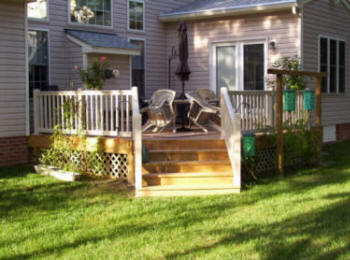 Before
After
Before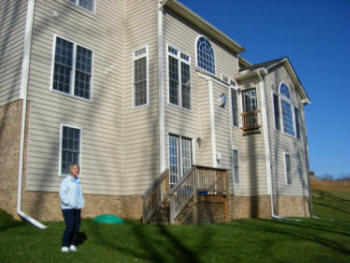 After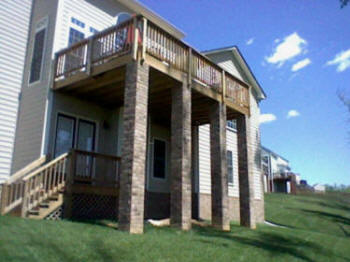 Before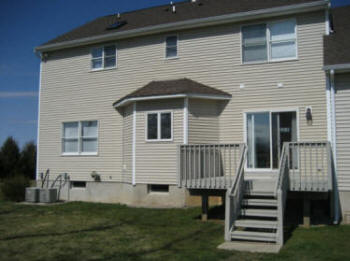 After
Add a little style to your deck with these Planters and Benches. Gazebos ~ Garden Retreats ~ Teahouses Garden Sheds ~ Greenhouses ~ Cabanas Sunshades ~ Summerhouses ~ Pergolas we build more than just decks! screened porches, pool and spa decks, gazebos, pergolas, porches and arbors, privacy screens, fencing, planters and benches, ramps and walkways, garden structures.
Aqua-scaping We build custom decks, arbors, and pergolas. We also offer aqua-scaping, both water gardens and ponds. Our projects included Koi Ponds, water gardens Large and small that are Waterfalls, streams, bridges, decks, night lighting, fish, and landscaping Therapy.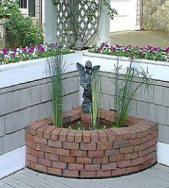 We can also add additional deck area to your existing deck and make it look like a totally new addition to your backyard. Call us to schedule a free estimate on your project and one of our salesman will come out and we will inspect your existing deck and determine if we can use the current framing for the new deck space.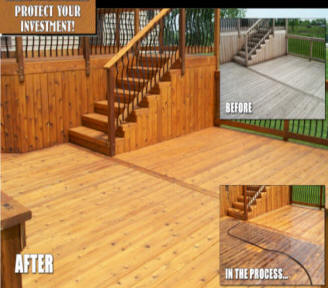 Gallery
See More Jobs Below
We are Available NOW For Your Job FREE Estimate Call 24x7 TOLL FREE 866-643-8662.