It looks nice in a way, but it doesn't look "natural." You feel as though you want to take it through a season of fires to break it in. Then it will look the way a brick fireplace ought to look. Then it will have that patina that adds warmth to the home even when there isn't a fire going.
Fireplace BEFORE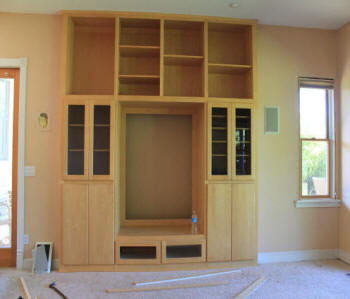 Fireplace AFTER
New Fireplace Installation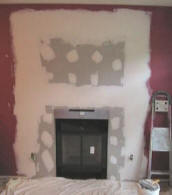 Here's a picture of the completed fireplace mantel.
Another Fireplace Renovation Before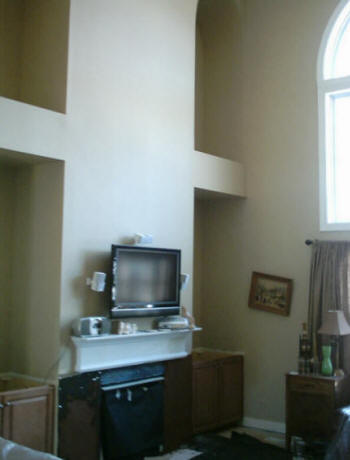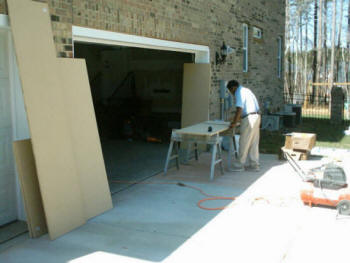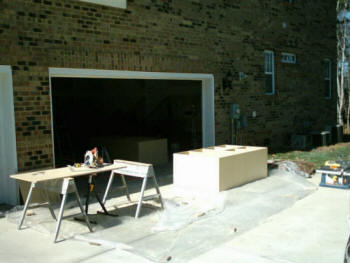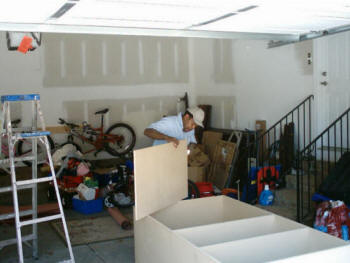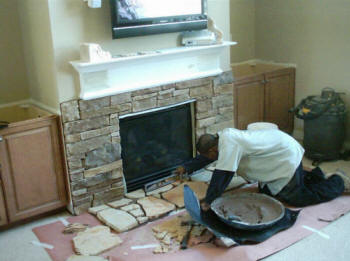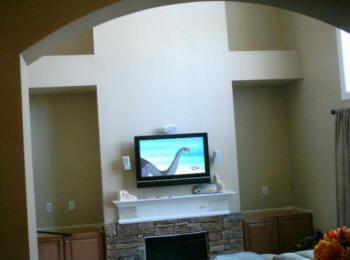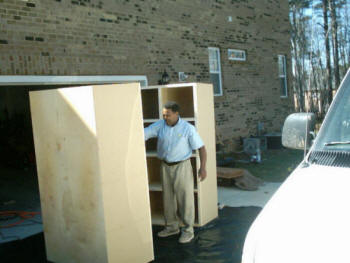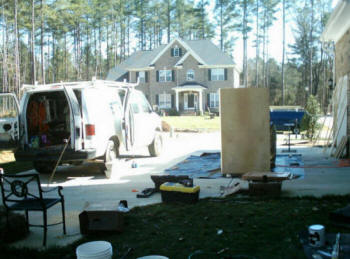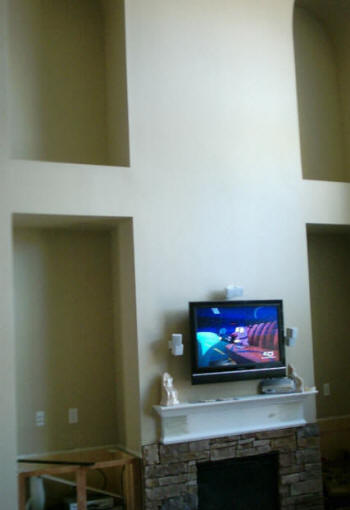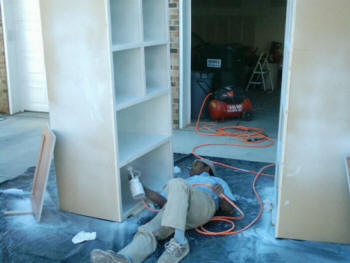 Fireplace Renovation After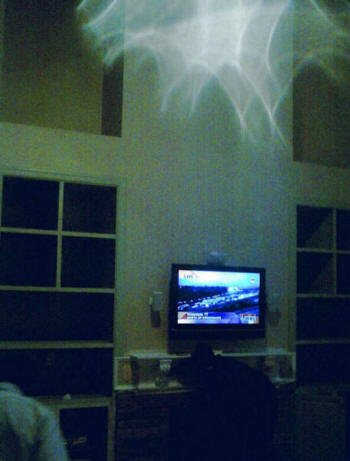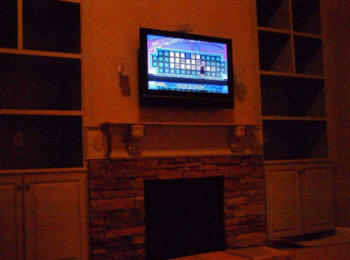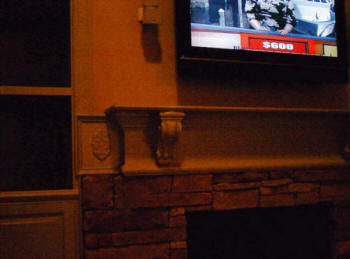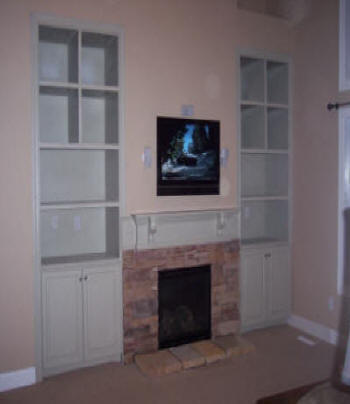 The inside of the firebox should absolutely be built with hard firebrick set in fireclay, not mortar. Mortar used in between firebrick almost always crumbles when subjected to the repeated heat of fires. Fireclay is the preferred material as the joints between the brick are small, and the fireclay tends to vitrify with each fire.
Gallery
See More Jobs Below
We are Available NOW For Your Job»» FREE Estimate Call 24x7 TOLL FREE 866-643-8662.