Home
About Us
Contact Us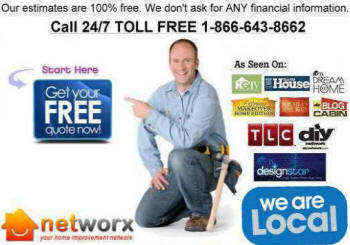 "When constructing a sizeable home remodeling project, or outdoor living area,
Choose a professional with experience in all aspects of design and installation. Large jobs require greater expertise because there are more construction trades and technologies involved, and the person in charge must know how to blend individual elements into an integrated and artistic whole.Such elements may include in-ground pools, patios, garages, driveways, sunrooms, jacuzzis, ponds and bridges, bathrooms, wet bars, kitchens, and exterior/interior lighting and whole new additions.
Our master plans have included all mentioned and more. If you are only doing a portion of the project now, be sure to take into consideration what you may add later so that everything works when the project is completed. We are Contractors Designers and master Tradesman working collectively. In that time we have learned how to translate customers' wishes into cohesive, workable designs, and our detailed knowledge of various trades enables us to create installations that combine vision and durability. In addition, we constantly update our knowledge of design and construction elements by attending trade and professional conferences around the country, allowing us to implement the most recent advances in construction.
"Q. How do you offer so many Services? A. We are a company of Contractors-Tradesmen & Designers,"
I Need Someone To. Find and Hire The Best Trusted Local Residential General Contractors, Who Does.. We Do Home Improvements. Residential Construction Company Services.
Local Home Improvement Remodeling Companies Contractors and Builders-Landscaping Designers and Custom Inground Swimming Pools Service Available in If you are going to spend your money on any size job you should spend at least 10 minutes to investigate and see what we can do for you. These master jobs will answer any questions about our abilities. Just take 10 minutes to see, its your time and money. home addition contractors, house remodeling contractors, kitchen remodeling contractors, home remodeling cost estimate, bathroom remodeling contractors, basement remodeling contractors, home remodeling contractors residential construction, home remodeling contractors reviews. handyman contractors Alabama Alaska Arizona Arkansas California Colorado Connecticut Delaware Florida Georgia Hawaii Idaho Illinois Indiana Iowa Kansas Kentucky Louisiana Maine Maryland Massachusetts Michigan Minnesota Mississippi Missouri Montana Nebraska Nevada New Hampshire New Jersey New Mexico New York North Carolina North Dakota Ohio Oklahoma Oregon Pennsylvania Rhode Island South Carolina South Dakota Tennessee Texas Utah Vermont Virginia Washington West Virginia Wisconsin Wyoming It is your responsibility to select the professional you are interested in working with. Any contract or agreement you have with a contractor is between you and the company you select and does not involved our program. By using our website, you agree that should you have a dispute with any company, you must address such dispute directly with the business that performed the work. You also agree to release Designer Properties, and DP and Associates (and our officers, directors, affiliates, directors, affiliates, employees, and agents) from any damages or claims arising out of or in any way connected with such disputes.