"Q. How do you offer so many Services?
A. We are a Company of Contractors-Tradesmen & Designers,"
~Add value to your home~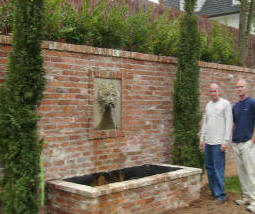 Brick masonry wall is made of materials like brickwork, resin coatings, masonry, concrete, timber and gypsum. Brick masonry wall can be built up during the construction of the house, office or building mostly brickwork, concrete, timber and masonry etc. For other types of walls they are only normally cladding's on finished walls. These brick masonry wall is found in niches, above the chimney breasts, bay window, lobby, dinning, lounge and family room walls as well. The level of works easily determines the type of brick masonry and finish to be used in brick masonry wall. The units of brick masonry and brick stone masonry should be solid, architectural or hollow. These types can be said to be of decorative or structural functions or can be composed of both. The major different is in their composition and formation. The building of masonry is a very hard task and can be made from clay by baking them in a kiln at different temperatures. Brick masonry does not have any unique color or texture.
Brick masonry involves the type of bricks that are small in size and they are used to form a wall by putting together bricks with one hand in the form of pattern. The masonry is formed in the form of a pattern of mortar joints. Bricks that are used to make brick masonry are baked in a kiln and made from different types of clay and also the mixtures of clay. There are different types of chemical that are used in making the bricks of brick masonry and also different temperatures are used in the kiln to make different types of bricks. The bricks are in different types of color, shapes and harnesses. Different types of characteristics that are physical and natural are also involved in the making of different types of bricks. Clay or shale are picked by people from the pits and then the clay or shale is moistened and grounded. Then the clay or shale is then baked in the kiln to make a brick that is often referred as brick masonry. Clay and shale is often mixed in some parts of the world to make masonry.
Types of Brick

Structural bricks are for construction.

Pavers come in various shapes and sizes.
Building brick — Structural bricks are for construction. The holes are there to save material and reduce weight.

Face brick — The solid ones that show. They are available in various colors, sizes and shapes.

Firebrick — Heat resistant; made especially for fireplace or heat-sensitive construction.

Pavers — For sidewalks, patios, and edging.

Antique or tumbled brick — For instantly achieving the impression of antiquity.

Grades of Brick
There are three grades of brick to choose from:
Grade SW — Severe Weathering - able to experience freeze and thaw cycles.

Grade MW — Moderate Weathering - tolerance to frost and freezing. Used for outdoor walls.

No Weathering — for indoor use only.
Buying Brick
Plan on 5 bricks per square foot in a paving project.
Plan on 7 per square foot for a wall.
The difference is due to the size of the bricks, the pattern used and the grout or mortar thickness.
There are 516 brick on a pallet. There are 896 pavers on a pallet. Unless you are experienced at cutting brick, buy some extras to allow for mistakes or call us. Always use the correct mortar mix for the project.

Installation Gallery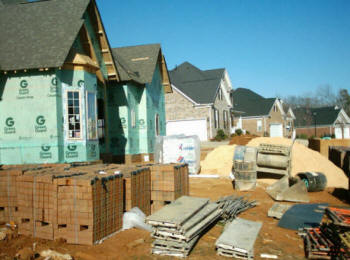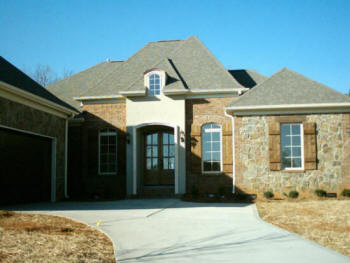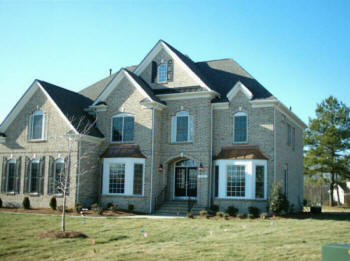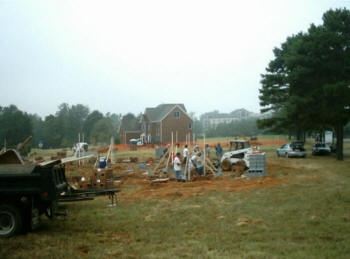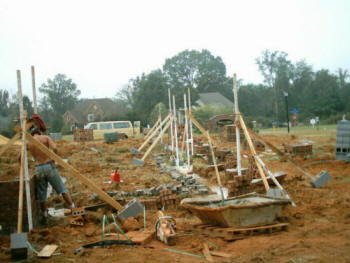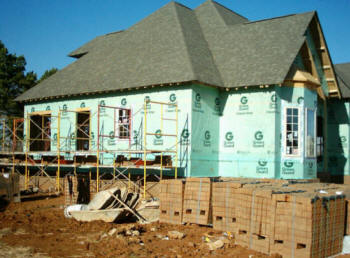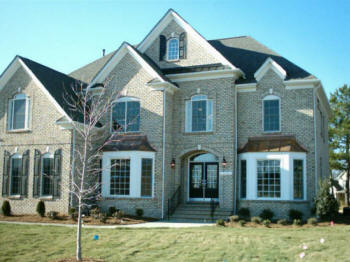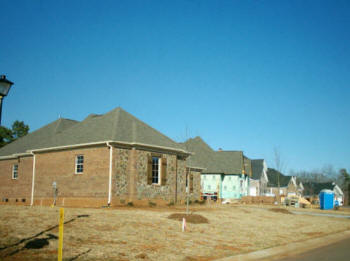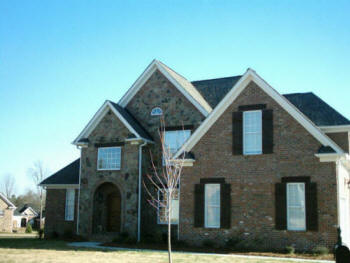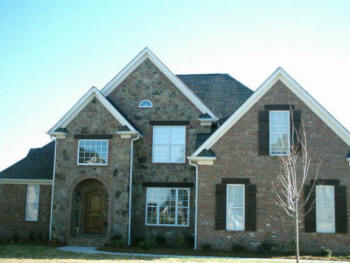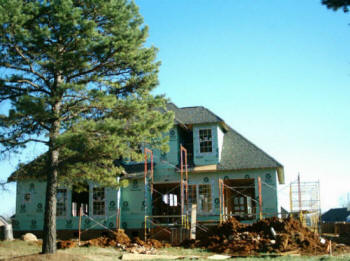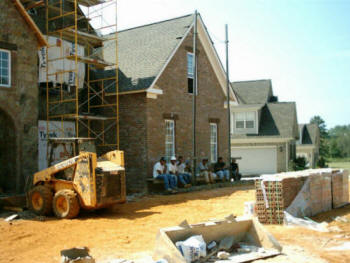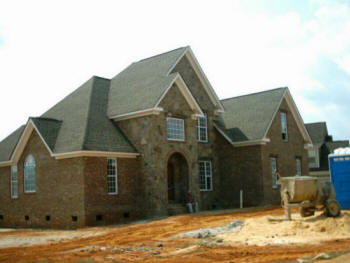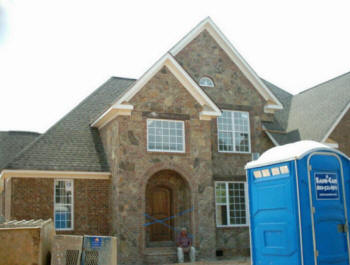 "Q. How do you offer so many Services?
A. We are a Company of Contractors-Tradesmen & Designers,"
~Gallery~
STONE/BRICK 1 STONE/BRICK 2 STONE/BRICK 3
STONE/BRICK 4 STONE/BRICK 5 STONE/BRICK 6
The masonry tools are used in making brick masonry and these tools are of very high quality. The masonry depends upon the structure of the building and the tools which are used. Brick masonry is usually used to fill the holes in walls. The masonry is usually referred by masons who are professional in making a brick masonry wall. Masonry bricks are usually used to make buildings which have a process of formatting and constructing and mostly mortar is usually used to bind them. We use this term when we are referring to the units of bricks. The most durable method of construction is brick masonry and this kind of method is used in lot of nations that are industrialized. The brick masonry and its strength depends upon different types of bricks that are used and their uniformity also and also different type of bricks that are mostly selected. Brick masonry also depends upon the styles of the bricks that are used.
Brick masonry does not twist, turn or stretch or itself. Brick masonry is able to support a suitable amount of weight. Brick masonry does not respond to twisting, and stretching. This is the reason that some types of reinforcements that are structural are included to the rigid board of insulation and glass fiber of batten. Veneer wall is considered to be the most famous types of masonry bricks, this is a masonry brick project where the masonry bricks are placed in a line that are made of different other materials so that they give a look of the masonry bricks wall. The bricks that are solid have very good features and are also very famous and they have about 2 or more than two layers of the bricks that are of masonry and the masonry bricks are placed together in a certain pattern that is secured by applying mortar in between them so that they are bonded together. Crinkle crankle walls are the other kinds of masonry bricks, these walls are structured in a serpent style to resist certain kind of toppling, the arch of masonry bricks is compressive of strengths.
In brick masonry wall construction, the brick masonry slates are designed or patterned as desired and use a straight edge especially at the bottom to level. Spread cement grouting on to the pieces and then commence working from the bottom towards upwards. Then lay the pieces of brick masonry block wise to the end of the hacked area. Also remember to pound them in order to spread the cement behind and to avoid the hollow spaces in brick masonry wall. Use joint less bonding and keep the joints alternate on each row to the top and also complete marked area. Do brush off cement.
After the brick masonry wall is completed, raked out the bonding horizontal joints and use a rounded bar of about a quarter inch for the horizontal key pointing and remove the arising debris. Make good floor joints with brick masonry if the brick masonry wall had commenced from the floor. When this is all done then gives a week to brick masonry wall in order to allow curing; also paint clear vanish in gloss or Matt desired. For a rustic finish in brick masonry wall do not varnish the brick masonry wall. This method can be easily repeated for the brick work, rubble, rustic tiles and grano materials as well. Brick masonry is done by using brick masonry tools of good and high quality.
The normal size of the bricks is about 3 3/4 to 2 1/4 and is approximately 8 inches which is a standard size for masonry. The brick masonry can be chosen according to the size depending whether the size of the brick is 3 core by holes or 10 core by holes. The bricks that have 3 cores by holes are modular bricks. The modular bricks are of 35/8 or 2 1/4 or 75/8 inches which is the normal size of the brick. The size of the normal brick is about 2 3/4 to 4 by 12 inches which is the normal size of a brick. Another type of a brick is English brick and its size is about of 1/2 to 9 inch and 3 by 4. The weight of the masonry is equal to 150 pounds to 100 lbs. The size of the masonry depends upon the ingredients that are used in making brick masonry. The duration of the baking of masonry also depends upon its weight. There are surfaces of masonry and they are six in amount. These surfaces are cull, face, side, end and beds.
When making brick masonry wall; the location of wall is very important. For niches coats have very good aesthetic as they are rich in colors. When working in the living rooms check the corresponding finishes and styles in order to give a contrast to the brick masonry wall. It is better to commence the work by the hacking off the surfaces for the finished walls in order to receive the finish as well. Use chisel dressed up fair face stones for brick masonry walls with a thickness of one inch minimum. Cut the brick masonry into slates of at least one foot in the length and the various widths. Masonry bricks should also be very well shaped and produced as well. Brick stone masonry can also be done to beautify your office, home or building.
Brick masonry wall is used in constructing boundaries, buildings and many other structures on the site. This constitutes of blocking materials in order to erect the walls made by brick masonry. In the course of construction or after the cracks may be appeared on the walls. And these have to be corrected in order to have a very stable and durable structure. This can be caused by the use of different materials along with varying strengths. Other reason behind this may be due to the differential settlements of the building's structure in the foundations especially.
Masonry bricks are made in different types and are of very varieties. Each variety of masonry brick is used for specific purposes. Masonry bricks are made from a combination of sand, clay and water and heated as well to get its shape. The bricks that are used in construction is building bricks. Building bricks are covered with holes that are of two rows and they are used to save the materials and they also reduce the weight of he masonry bricks. Face bricks are found in different types of colors and styles and face bricks are used in surfaces that are visible and can be exposed on the walls. Fire bricks are heated in the kiln at different type of temperatures and different kind of clay is used which offers an additional resistance to heat and are heated in the boiler rooms or in the fire places. The glazed bricks are polished and there surfaces are cleaned in order to give them a magnificent look. Glazed bricks are mostly used in laboratories and in the hospitals.
Local Near Me Brick Mason Veneers