"Q. How do you offer so many Services?
A. We are a Company of Contractors-Tradesmen & Designers,"
~Masonry~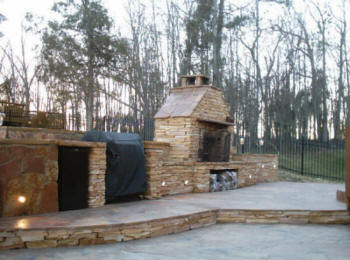 Brick or Stone Tuck-Pointing Install a Brick or Stone Fireplace Install a Brick, Stone or Block Wall Install Brick or Stone Patios, Walks, and Steps Install or Completely Replace Brick or Stone Siding Repair a Brick or Stone Fireplace Repair a Brick, Stone or Block Wall Repair Brick or Stone Patios, Walks, and Steps Repair or Partially Replace Brick or Stone Siding.
Brick masons, block masons, and stonemasons
Brick masons, block masons, and stonemasons work in closely related trades creating attractive, durable surfaces and structures. The work varies in complexity, from laying a simple masonry walkway to installing an ornate exterior on a high-rise building. Brick masons and block masons—who often are called simply bricklayers—build and repair walls, floors, partitions, fireplaces, chimneys, and other structures with brick, precast masonry panels, concrete block, and other masonry materials. Some brick masons specialize in installing firebrick linings in industrial furnaces.
Stonemasons build stone walls, as well as set stone exteriors and floors. They work with two types of stone—natural cut stone, such as marble, granite, and limestone; and artificial stone made from concrete, marble chips, or other masonry materials. Stonemasons usually work on nonresidential structures, such as houses of worship, hotels, and office buildings, but they also work on residences.
Although brick masons typically use steel supports, or lintels, at window and door openings, they sometimes build brick arches.
Installation Gallery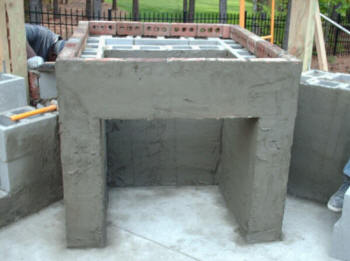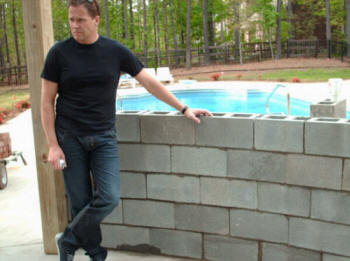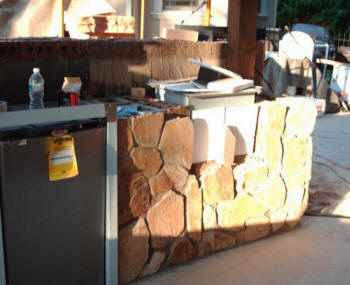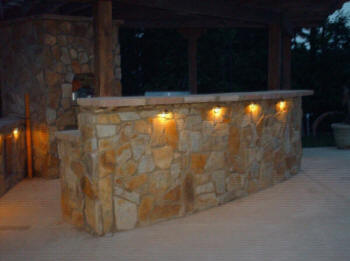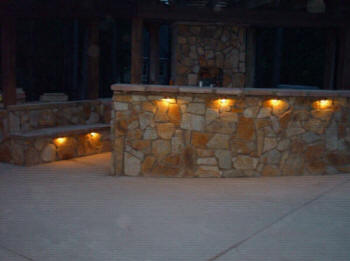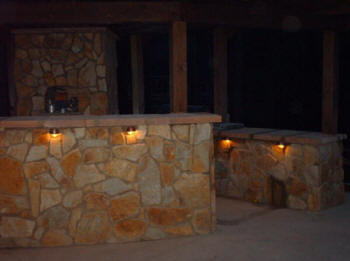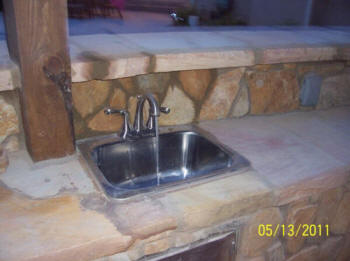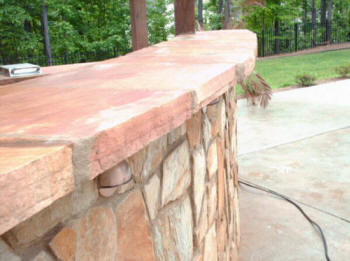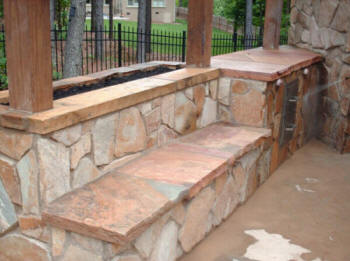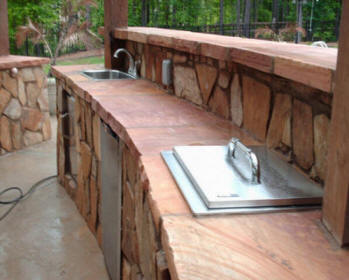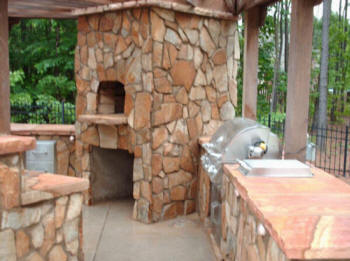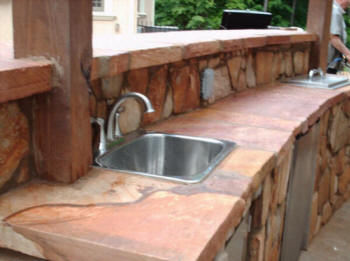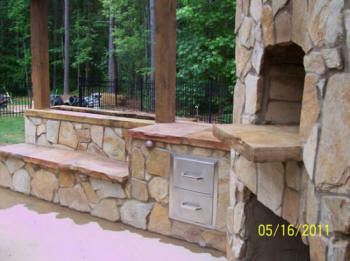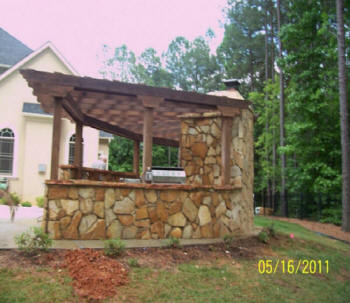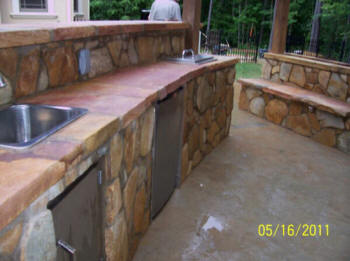 ~Gallery~
STONE/BRICK 1 STONE/BRICK 2 STONE/BRICK 3
STONE/BRICK 4 STONE/BRICK 5 STONE/BRICK 6
Alteration of masonry concrete block walls. Filling in of existing doorways, and creating new doorways, that were presumed to difficult and uneconomical to complete. Containment walls, elevator shafts in existing buildings, new construction and all types of brick, block stucco, and veneers. We provide Brick Repair, masonry repair, mortar joint repair, spalling brick repair and replacement, brick crack repair, brick re-pointing, and other masonry wall repair services. Excavation of soil to receive new footings. We supply our own equipment for the convenience to our customers for one stop shopping to help eliminate confusion. Masonry Contractor, Mason, Concrete Services, Brick Layers, Brickwork, Foundations, Block Layers, Sidewalks, Driveways and Repointing. Our brick repair specialists provide a wide range of brick repair services. Among these are Brick and mortar repointing, broken brick replacement, brick arch repair, brick mailbox repair, chimney and fireplace repair, brick mortar matching, foundation settling crack repair, patio/retaining walls/planters repair, and other forms of brick mortar repair and tuckpointing.
Brick Repair-Brick and Mortar Repointing Repointing bricks and mortar is commonly referred to as masonry repair/brick repair, or tuckpointing. Brick walls often require tuckpointing due to aging and weathering of the bricks and mortar and foundation settling and movement. During the process of repair, the damaged bricks and mortar are removed and replaced. Brick Repair-Brick Arch Repair Repairing brick archways is common in masonry repair due to their design and foundation settling. The repairs of brick arches vary greatly in price depending on what is required to fix the arch. It may be simple repointing to supporting the arch and rebuilding. Brick Repair-Brick Mailbox Repair Repairing brick mailboxes is unfortunately something needed regularly due to the placement of them near the street and the number of drivers not paying attention. When replacing a brick mailbox, there are different building codes that need to be met. They will vary depending on your local HOA and mail carrier. You should check both before rebuilding a brick mailbox. Brick Repair-Sagging Lintel Repair/Replacement Often, the garage lintel will sag in the middle and cracks in the brick will result generally in the center and at the ends. Often this can be lifted and repaired, but may require replacement of the steel lintel. Consult an engineer for assistance.
Brick Repair-Chimney Repair/Fireplace Repair Brick chimney and fireplace repairs are common due to their exposure to heat and the weather, and their own weight. Fireplace faces and chimneys tend to lean out or separate from the wall. Also, loose brick and deteriorate are common above the roofline. Brick Repair-Mortar Matching Matching brick mortar is the most important part of any of these repairs. If the mortar is not properly matched, the repairs tend to stand out as a repair, and they may not last or cause additional damage to the bricks. Many brick repair companies provide their own mortar color matching services, but this is not matching the mortar type or composition. It is recommended to get mortar matching services from a testing lab to ensure a proper mortar mix for your repairs and tuckpointing of foundation settling cracks in your brick walls. New construction of commercial and industrial sites specializing in reinforced concrete footings, walls and buildings. Masonry specilizes in custom masonry work and uses all the latest materials and methods for creating the finest brick work, foundations, retaining walls, concrete stairs, patios, driveways, sidewalks and more. We use the latest styles and designs of pavers and retaining wall bricks to create the finest in designs that will certainly add value and function to your property.
Find Local Brick Repair - Masonry Repair companies to fix mortar cracks and damage, replace broken or spalling bricks, repair cracks in brick mortar joints, match mortars, repair grout, repair mailbox, repair chimney and fireplace cracks, and other Masonry Wall Repair Services.
Find local Masonry Contractors, bricklayers, and stone masons to build masonry walls, brick and stone patios, waterfalls, retaining walls, concrete block walls, masonry steps, fix mortar cracks, build or rebuild brick and stone mailbox, fix or build masonry chimney and fireplace, and Brick Repair Services.
Stone and Brick Contractors