Home
About us
Master Plans
Career's
Design/Build
Terms of Use
Contact us
Feed Back
Facebook
Twitter
Google+
pinterest
linkedin
youtube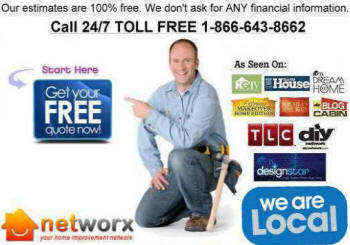 Raleigh Bathroom Remodel Contractors FREE Quote ➨ Raleigh Bathroom Renovations Contractors Shower Remodel Raleigh Bathroom Flooring Repair Raleigh Bathroom Tile Contractors Raleigh Shower Pan Replace
There is no question that bathrooms are important. All of us spend a considerable amount of time in the bathroom on a daily place. From being a place just for functionality, bathrooms today have become a personal haven for relaxation. Any bathroom which is beautifully designed would be able to uplift your mood and get your day started the right way.

Do Not Neglect Your Bathrooms

Bathrooms are often the most neglected rooms of a house. Even though a bathroom is a personal retreat for relaxation, it is often the last place to be redesigned in the house. With a bathroom remodel you would be able to add more space to the room, get a beautiful and elegant look and create a sense of serenity and luxury.

Do Bathrooms Add Value to a Home?

With the state of the real estate market today, a bathroom remodel can actually help you increase the value of your property. By adding another bathroom to your home, you can actually increase your home's value significantly. According to CNN Money, you can in fact, add 20% value to your home. Adding a new bathroom to your home can especially be useful if you have only one or two bathrooms in your house, if the number of bathrooms is quite less than the bedrooms and if a particular floor in the house does not have any bathrooms.

If you are planning to sell your house in the near future, then adding a new bathroom in the right place would give you a good investment return and also add to the functionality to your house.

Remodeling Your Bathroom

Today, most houses have multiple bathrooms. When considering bathroom remodeling, you would have to think of adding functionality and beauty to the space if you actually want to increase the value of your house. The bathrooms for the guests, for example, should be different than the master bathroom. The master bathroom should be considerably large and if it isn't you can think about adding more space by expanding your current master bathroom.

Adding Small but Useful Touches

For good results and better value in your bathrooms you will have to think of several things when considering a bathroom remodel. Only choose fixtures and items which are high quality and which would last for a long time. Only good quality fixtures would add value to your space. Consider the design elements with care. You can replace the cabinets to something which is a little more functional to change the look.

If you are into themes then you can also design your bathroom remodel according to various themes like tropical, Mediterranean, geometrical, antique, oriental, modern or traditional. There are plenty of things which you can do in your bathroom designs. With just a little creativity, a bathroom remodel can fetch you results that you had never thought of. Not only will it make your bathroom more pleasurable and comforting for you, but it would also fetch you a higher price when you sell your property.
Local Bathroom Replace Rotten Floors Contractors Local Install Bathtub Bathroom Wall Repair Local Contractors Ceiling Shower Repair Bathroom Flooring Local Shower Replace Wall Tiles Ceiling Cost Budget Bathroom Repair a Bath Cost Contractors & Showers Ideas Cost | Remodel Bathtub Shower Ceramic Tiles Sinks Vanity Renovation Company Install/Update New Countertops Cabinets Replace Tile Floors Backsplash Fixtures
There are plenty of ways in which you can increase the value of your home and add a touch of beauty to it. However, the fastest and the easiest way to do so is by a bathroom remodel. This could be a very rewarding and exciting experience if you manage to find the right contractor for it. A bathroom remodel is a big decision and you should not use any contractor since you might lose out a lot of time and money if you do so. The services of the contractor would determine how the quality of the new bathroom would be.

Finding the Right Contractor

It is very important to find the right contractor for the job since it would make the experience less hectic and more fruitful. Given below are a few tips and suggestions on how to go about it.

Get a Licensed Contractor

Ensure that your contractor has a license. You can get the contractors license number and check it for legitimacy. There are several contractors who would give you a fake license number so its best to check before you assign the job.

Check References

Ask the contactor for references of people for whom he/she had carried out a bathroom remodel project. Call up those people with whom the contractor has done business before. You can ask them a few questions about the contractors quality of job, the promptness, whether the job was done on time, the satisfaction level etc. The answers to these questions would give you an idea on how the contractor works. You would want a contractor who is committed, reliable and finishes the project on schedule.

The Right Attitude Counts

For lengthy and important projects like a bathroom remodel, you would want a contractor who has a pleasant attitude. Note if the contractor is positive about the job, whether he is ready to provide you with what you want, if he is bossy and irritable, whether or not he takes suggestions in a positive light etc. The attitude of the contractor would tell you a lot about the person.

The Crew

Whether or not the contractor has a crew which is large enough for your bathroom remodel assignment is also important. Contractors who only have one or two people to help would take longer to finish the project and you would want the work to be done fast if you are paying by the hour.
Bath Plumbing If you ar considering upgrading your bathroom and kitchen sink faucets, you have come to the right place. If you have distinct to remodel any of the bathrooms in your home one of the main things you will want to consider is what type of bathroom sink will work and look best. The answer to this question can vary importantly depending on the bathroom you are remodeling. If you only have one bathroom in your home you may choose something very unlike than if this was a guest bathroom or powder room. The type or design of the sink you choose can have a big impact on the look and feel of your bathroom. After all the sink area is a focal point in this important room. In fact you can make your bathroom look like a new room with just a new sink or vanity and a fresh coat of paint if you are looking for an easy way to provide a fresh look. The following explanation will make your task much easier and will save your time as well. However, before we start, make sure that you have following materials ready with you. - New spigot assembly - Basin wrench - Adjustable wrenches - Slip-joint pliers - Scouring pad Now follow these simple steps. (Assuming that you are replacing the old two-handled faucet with the more modern single-handled type) If a person has decided to install another(a) bathroom into their home or simply improve one that exists, they will need certain plumbing tools and materials. This is true whether they are an experienced do-it-yourselfer or ar hiring a declarer or handyman to do the job. There ar certain tools every homeowner should have on hand for repairs, as well. Here ar some equipment possibilities. After deciding about bathroom remodeling, you have to make an inventory of all the materials you need. For example if you ar thinking to remodel only some portion of the bathroom or if you want an entire Bathroom Remodeling. You can think about replacement a bathtub, an earphone or the floor. After assessing what you need, you can decide to buy them online or to buy them in local shop. However if you want to install something large such as the bathtub, ordering it online can translate in huge spending for the shipping. Buying online gives you advantages of choosing among many varieties of bathroom accessories available Toilet The most important component of even the smallest bathroom is the porcelain throne. A toilet can fit into the smallest of spaces and can even transform an extra closet into an additional water closet.
One that conserves water can be added to improve efficiency. Bathtub Plumbing Before you decide to for a Bath Plumbing services, then the following tips can help you in choosing the right plumber. Make sure that the company that you ar vocation is insured and licensed especially if you need them for an emergency. The license gives you assurance that the company is recognized for its professionalism and training. The insurance is to give you assurance that someone will pay for the damages in case of the injuries or inadvertent damage. Before you hire a plumber, ensure that his company is up to date with his insurance by request the copy of his license and insurance cover. The Bathroom Pedestal Sinks are very good looking that those sinks increase the beauty of your bathrooms. Those sinks ar also best when you want to remodel your bathroom because of consuming less space. Those sinks are available in all sizes small, medium and large as well so according to the space you can choose best one type. Different types of bathroom pedestal sinks are available in types, colors and designs. Before decide on your Bathroom Remodeling, you have first to weigh the advantages and disadvantages. Here are some reasons that can make you to decide on remodeling your bathroom. When you want to increase the value of your home, totally remodeling of you bathroom has to be taken immediately to increase the value, the opposite can make your home lose the value instead. Improving your bathroom looks also can be considered when choosing to remodel the bathroom. If your room does non look better, then the entire home can be a mess. Therefore making your bathroom look better can increase the overall look of the home. You can also install them with unlike spigot styles in your bathroom. Mostly those sinks are made up with ceramic, stones, wrought iron or wood, chrome and glass. They are also available in combinations of two or more materials. When people want change in their bathrooms then instead of rebuilding the bathrooms they can remodel their bathrooms. The remodeling is easy and also cheap as compare to making the new one. If you have less income in your pocket but want change then you can replace the few things and will see the drastic change or even feel that you are in new bathroom. When you go for bathroom remodels then keep in mind that remodel the bathroom in that way it will increase the relaxation.
Must change the wall color or repaint the walls of the bathroom when you go for remodeling. The first thing that needs to be done is for the routine maintenance to take place so that you clean shower doors on a weekly basis. In any bathroom remodeling, the task most often starts with the shower or bathtub. Redesigning the shower or tub can bring about a total change in the appearance of a bathroom. Bathroom shower remodeling requires a lot of planning, following a budget, and keeping in mind the available bathroom space. A proper design with exact measurements and details can help you to decide the most appropriate type of shower. If remodeling your bathroom shower, choose a place where plumbing already exists, as the cost can go up if you ar relocating the shower. If you have less budget and you want to remodel your bathroom then that is best that you install the new sink. That will change the overall look of your bathroom. There ar various designs and styles of bathroom sinks are available. But you have to choose best one according to the colors. The most famous sink is white porcelain sink that will be the best choice for you non only due to price but due to design as well. That is available in the traditional designs. The solid surface sink is good if you want to install with the furniture such as 'tween the cupboards etc. Utilizing existent plumbing can save a lot of money and minimize the total cost of remodeling. This is extremely important, as you will help to avoid any buildup of residue that will keep them from looking sparkling and new. There is nothing really special that is going to be necessary in order for you to do this routine maintenance, just a concentrated form of window cleaner, a scrub brush and a squeegee. One time every week, spray the entire shower down with this concoction, scrub it with a soft bristle brush and remove the excess with the squeegee. This will keep your shower sparkling and clean.
In between these weekly cleanings, you can assist keeping it that way by cleanup glass shower doors after every time you use the shower. Keep a squeegee inside of the shower enclosure and make sure that you clean the water off of the glass, immediately after ending your shower. This will non only help to remove the water droplets and keep them from maculation the glass temporarily, but it will also help to remove the water so that no lime buildup or soap residue appears on the glass as well. If you have a stubborn stain on your glass shower tub door, it will be necessary for you to identify the stain and then get the chemical needed to get free of it. For example, lime is a common trouble in many water systems and it can build up a residue on the glass doors that is rather unsightly. Although many people will try to treat this with additional scrubbing, thinking that it is soap scum, it actually requires a specific chemical agent in order to remove it. Make sure that the cleaner that you use is made specifically for shower glass doors, as you do non want it to be so harsh that it will permanently damage the glass. Adding a basement bathroom to your home has a lot of benefits. You'll be adding value to your home – houses with more than one bathroom have a real advantage, even in slow markets – and you'll be increasing livable area and convenience. The basement is the best place to add a new bathroom to just about any home. After all, it's less costly than expanding the existing house, and easier than sacrificing upstairs living space for another(a) bath. However, For giving the fresh look to their homes the people remodels their homes after very short times. They first concentrate on their kitchens and bathroom. When someone comes to your home then from your bathroom and kitchen they know your choice and the standards of your life. The other main reason of going to bathroom remodels is that the bathroom is the place where you go for cleanup your body and also for relaxation. When you remodel your bathroom then you ar also cleanup it from all corners. When you newly remodel or newly build the bathrooms then that will also take very less time on cleanup on the daily basis. before you jump into this project, there ar a few things you should know about basement bathroom plumbing and remodeling projects. Before you get started, you need to do your research. Basement bathroom plumbing, in particular, can be a really hard prospect if you don't know what you're doing. You'll need a good plan, you'll have to locate your bathroom correctly, and you'll need to have a good idea of what you want and can get out of your new room. Remember to make a budget and stick to it, but do plenty of research beforehand so your budget will be as exact as possible. If you ar thinking to have a Shower Remodel, you will find many ideas on the net and in magazines. However, you have to find a balance between budget and the final outlook. Even though you have many ideas, you have to find some effective changes. For example, you can change a new showerhead and some new shower doors. This way you will make your shower practical and in the same time beautiful. You do non have to invest a real fortune, but you have to find the most beautiful changes. Try non to change the shower entirely. You will spend too much money.