2018 Build/Install Local/Near Me Custom Pergolas Gazebos FREE Quote ➨ Company Build Custom Garden Structures Build Custom Pergolas Gazebos Arbors Trellis
I Need Find Best Local Contractors Build Garden Structures Pergolas Gazebos Arbors Trellis Builder Install Company Cost We Build Your arbor, pergola or patio cover should compliment the style of your home and garden.
A Pergola can truly create an outdoor living room.
There are many styles of pergolas to install. Most of them will need to be selected with you personal taste. Enjoy an open airy top to a Mediterranean backyard with purple Bougainvillea climbing up the sides. Sit beneath the smell of a confederate Jasmine covered pergola trellis. Huddle around a fire pit and plush lounge chairs surrounded by a 4 column concrete pergola. One may be right for you.
Our custom designed pergolas can enhance your patio to create an outdoor living room. Lighting can be added to create an inviting space to relax. We use cedar to build our pergolas, they can be finished to your specifications. Pergolas provide shade where you need it most, on your outdoor living room.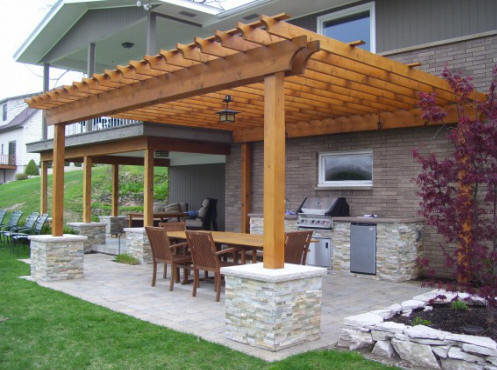 A Pergola will add interest & value to your home. They create on open outdoor room with endless possibilities. Accessories can range from low and high voltage lighting, to fans, and decorative accent pieces.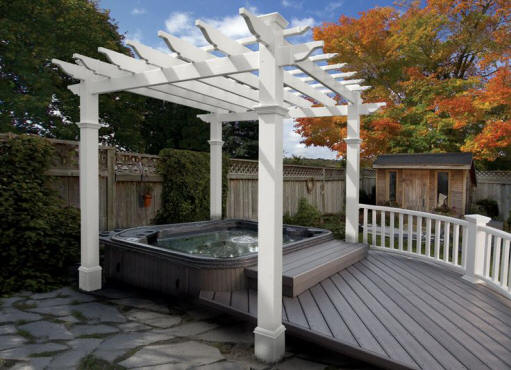 Similar to freestanding walls and planters that add depth and dimension to your outdoor living space, pergolas help frame that area with a handsome aura. Pergolas are classic garden structures that capture the essence of strength while maintaining a gentle appearance. We construct the majority of our pergolas using top grade Western Red Cedar lumber. Our pergolas are sculpted and stained, painted or left to age naturally, depending on the architecture of the home and the desires of our client. Spice up your pergola with climbing vines or columns, giving you shade and a perfect spot to catch a breath of fresh air.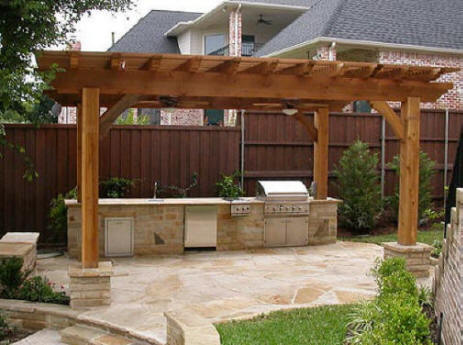 Feel free to contact us at your convenience to schedule a consultation and proposal for your project. We'd love to hear from you, so if you have something you'd like to discuss with us please call and we'll get right back to you.