Local/Near Me Outdoor Deck Builder (Amazing Prices) FREE Quote ➨ Call Us Today!!! Large/Small. Outdoor Deck Construction Local Outdoor Deck Builder Contractor Local/Near Me Outdoor Deck Company
Outdoor ➨ Deck Builder FREE Quote Call NOW ➨ 24x7 866-643-8662 Outdoor Deck Builders Contractor Decks Company. Contractors Local Build Me A Outdoor Deck Builders Cost I Need Find Best Add ON Extend Outdoor Old Outdoor Deck Repairs Remodel Outdoor Deck Residential Outdoor Deck Spa Pool Outdoor Deck Hot Tub Customize your Outdoor Deck with these Planters and Benches Gazebos Weather Redwood, Cedar, or Composite Lumber, Outdoor Deck enhancements and Outdoor Deck repair.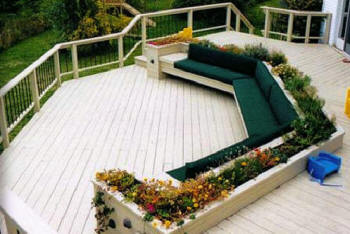 Custom Outdoor Decks
Designer Properties Construction and Remodeling can help you design a custom deck perfect for your backyard. Our knowledge and insight can help ensure that your deck design will be perfect for entertaining or just as a relaxing retreat, whatever you are planning to achieve we can help every step of the way.
We also offer Deck Repair Services Including Sunken and Heaved Footing Replacement and Structural Modifications.
Hosting an outdoor party
Hosting an outdoor party, relaxing outdoors, reading a summer book with a cool breeze, watching and listening to birds and squirrels in the yard. Outdoor decks are a relaxation and enjoyment necessity for the modern home. Weather Redwood, Cedar, or Composite Lumber, decks blend perfectly with the natural environment to unite your home with your landscape and natures surroundings. We build decks of all shapes and sizes and provide you with top quality construction and expertise. Our wood working tools and experience allow us to offer additional decorative and unique features that other local deck builders cant offer. Deck enhancements and repair. If you have an existing deck that needs refinishing or repair we would be glad to take a look at it and provide you with a free quote.
Some Completed Decks and Deck Ideas #2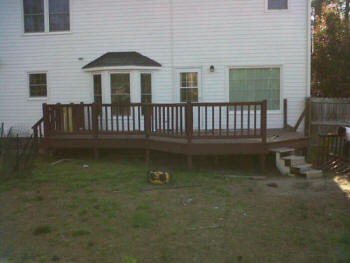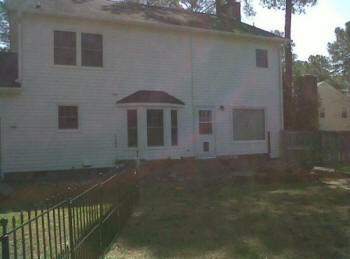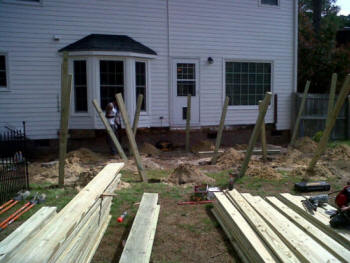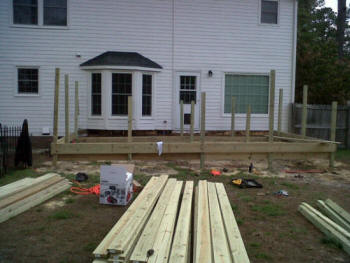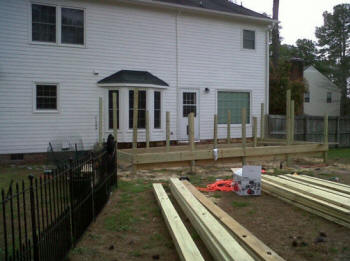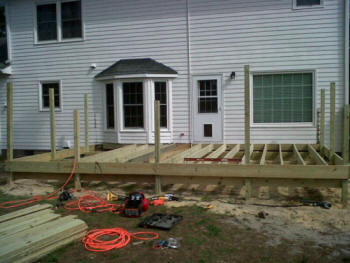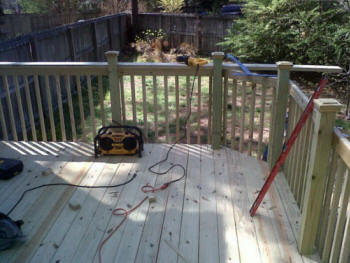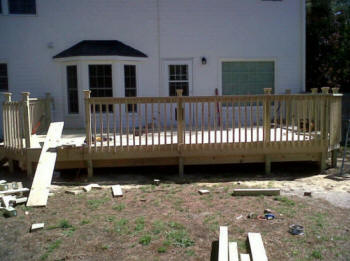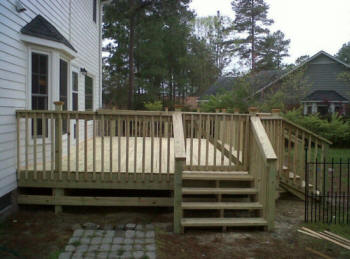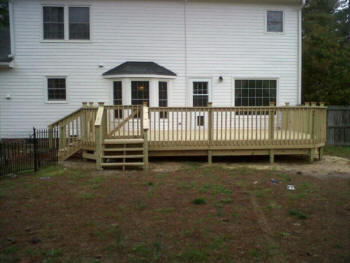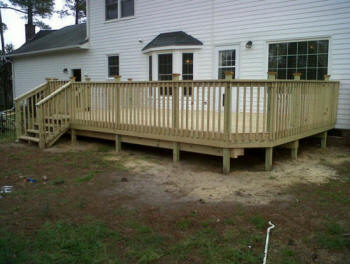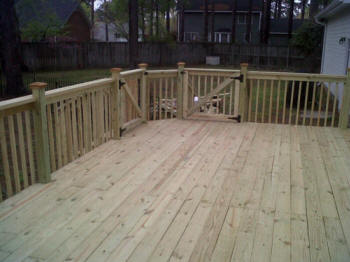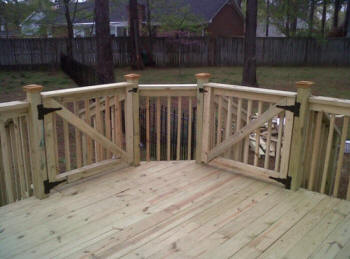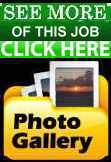 Treated woods are less expensive than natural woods, and are artificially resistant to decay. Be sure to check on the type of chemical that is used, as poisons such as arsenic can be hazardous to human and environmental health. Look for a label that indicates the wood is kiln-dried.