"Q. How do you offer so many Services?
A. We are a Company of Contractors-Tradesmen & Designers,"
Suburban Homes
Homeowners who like to entertain guests sometimes discover the house they originally chose needs some improvements. For example, maybe the living room is too small, or the kitchen is ill-suited to preparing meals for a large number of guests. Most often, the problem lies outside, in the backyard. Most suburban homes are too small or too cramped to effectively entertain guests. Even homes with larger yards are often ill-equipped to accomplish the purpose.
Basic Design
Straight lines and L-bends are not the only designs we boast, of course. Custom outdoor kitchens are our specialty. Any number of appliances can be installed within the basic design of the kitchen, although that number will be limited to the size of the kitchen. Common outdoor appliances are barbecue grills, miniature refrigerators, beverage centers, sinks, and more. All of these can be worked into the basic design of your new outdoor kitchen.
STEPPING STONES WALK-WAYS: To enhance the look of the exterior of your home let Designer Properties install beautiful flower beds and shrubs. Our knowledgeable landscape staff has the experience to create entrance gardens, patios, walkways and even water gardens. View samples of our work in the landscaping portion of this web site.
~Landscape Gallery~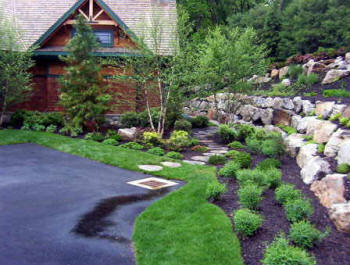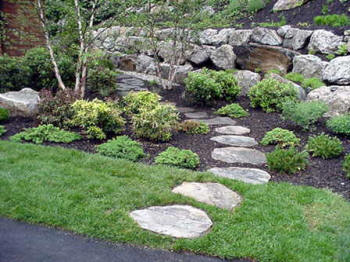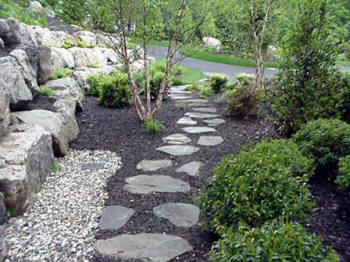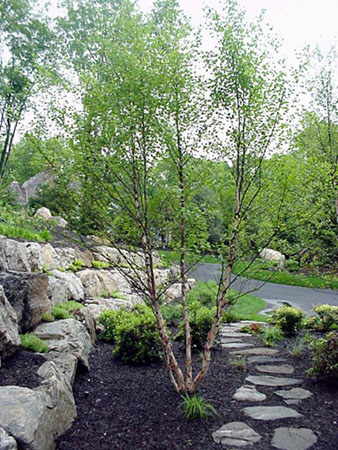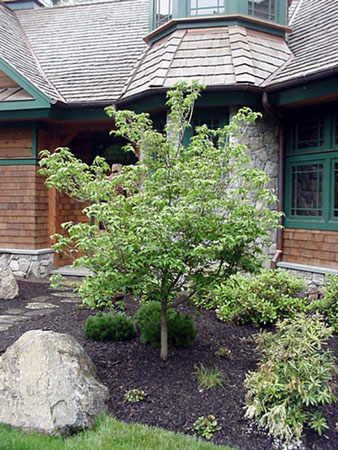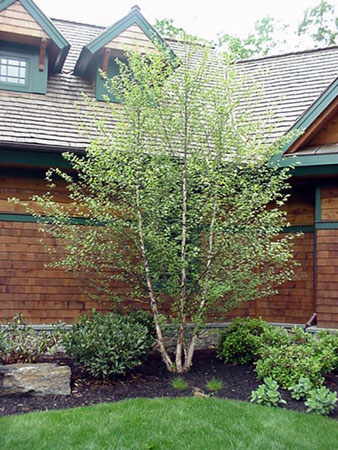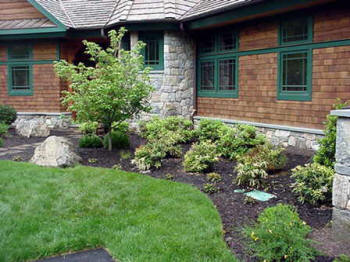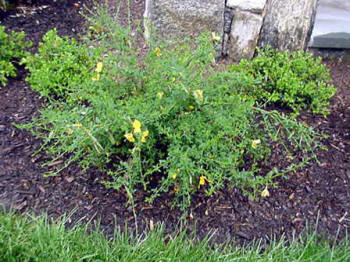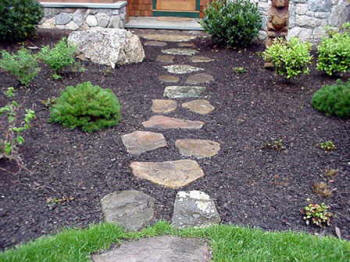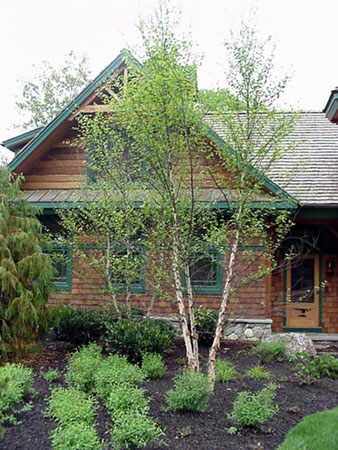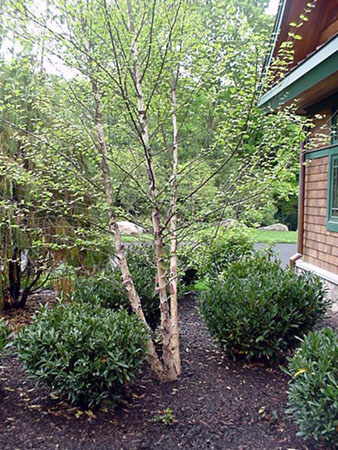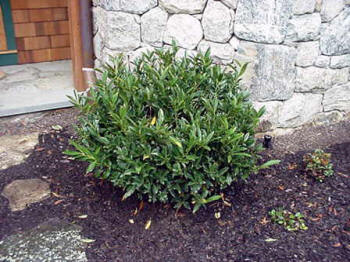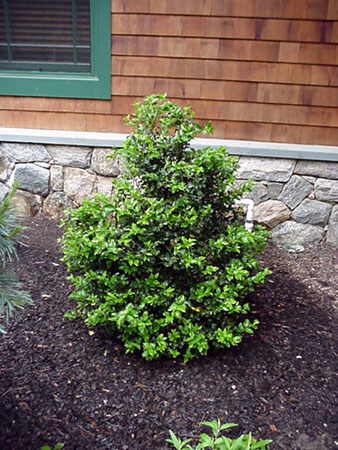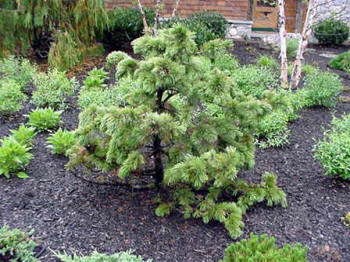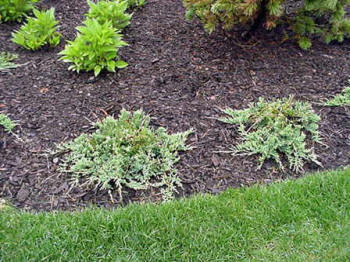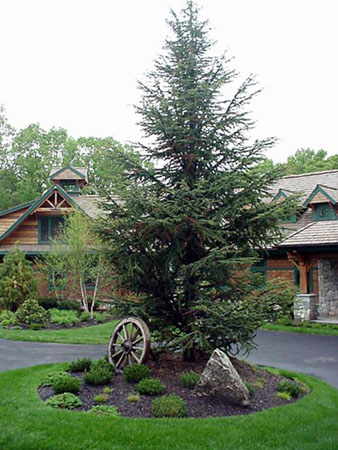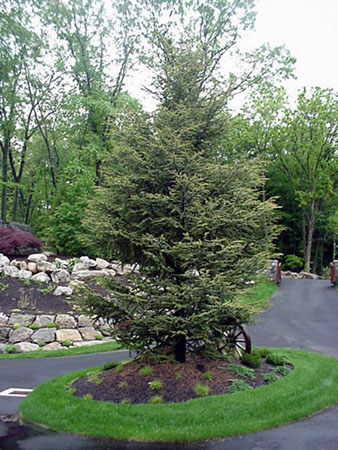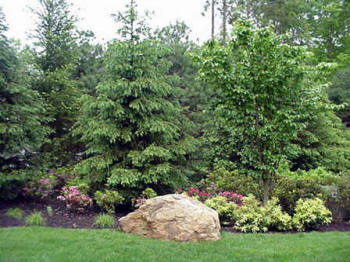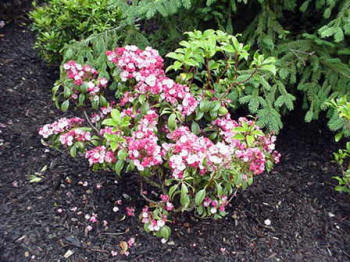 LANDSCAPE GALLERY
A green, lush landscape enhances your image in the community, preserves and increases your property's value, and protects your investment. Using the latest in trenchers or plows, we install your new system with minimal damage to your lawn. You won't even know we've been there until you see your new system turned on! Landscaping can design your outdoor living areas to meet your family's versatile needs, including entertaining, lounging, dining, working, and relaxation. We can create raised fire pits, outdoor kitchens, and patios that are an extension of your home. The possibilities are endless and the great thing is that you don't have to care for the stones. Once you have installed them, you can continue working on the living parts of your garden. After all, the stones only act to complement the main feature, so you need to ensure that they are properly cared for. The use of stone is not limited to the garden alone. It can also be used in walkways and patios. Local Near Me Residential Landscape Designers & Companies Compliment your home Mowing Aeration Spring & Fall Clean Up Shrub & Tree Pruning Hardscaping is very popular in modern landscape designs and can compliment your home and coordinate with your plantings.
Local Subdivision Landscapers Company Free Quote ➨ Best Landscape Entranceway Driveway Contractors Budget Landscaping Entranceways Subdivision Hardscapes Company Design Installation