"Q. How do you offer so many Services?
A. We are a Company of Contractors-Tradesmen & Designers,"
Backyard Living
Building a deck is a "respectable" addition - its one that the real estate market sees as normal - 90% of decks are built as remodeling projects. Adding a Deck or Outdoor Kitchen increases entertainment space. What potential buyer won't see THAT as a plus when you go to sell your home! Proper lighting of an outdoor living area will maximize the amount of time you can spend using it. Consider a fire-pit or outdoor heater to convert your investment to all-season use.
Patios- Step outside into the world of patios. They can be attached to your house or detached. Paving materials range from standard brick or concrete to flagstone or pea gravel. Patios can be built in any shape or size, and can be a DIY project or built by a contractor and crew.
Pool Outdoor Kitchen Patio Area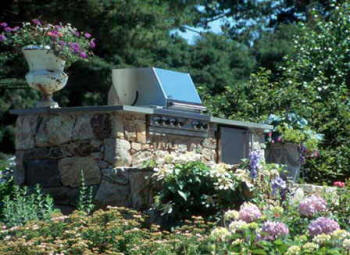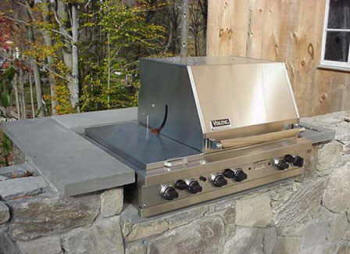 GALLERY
What's in an Backyard outdoor living space? Patios, decks, porches, balconies, gazebos, walls, fences Stone Hearths: These can be made from a number of different types of stone including marble and granite. it may be the perfect choice aesthetically as well. Custom outdoor fireplaces are the perfect complement to an entertainers' home.
Local Yard Landscaping Company FREE Quote ➨ Backyard Landscaping Local Yard Repair Landscaper Company Local Front yards Landscape Company Local Backyard Landscaping