"Q. How do you offer so many Services?
A. We are a Company of Contractors-Tradesmen & Designers,"
Weatherproof appliances
While weatherproof appliances are an important aspect of today's outdoor kitchens, water and weather-proof materials are also an important part of the design. An endless variety of tile can be used on the "floor," backsplash, fireplaces, and countertops. Anything from glass, ceramic, and natural stone are common and create equally unique looks. Most designers find this feature a great opportunity to get creative and produce a true work of art for their clients. Countertop material can vary from natural stone surfaces, like granite and soapstone, to tile, or perhaps integrated stainless steel, all of which can withstand changes in the weather.
New way to cook
Other imaginative components in outdoor kitchens may include wood burning stoves, fireplaces, wet bars, deck heaters, custom pergolas, a microwave drawer, or commercial style sink sprayers. As people continue to spend more and more time at home with their friends and families, outdoor kitchens offer an entirely new way to cook, eat and entertain. The possibilities are endless, so continue to eat, drink and entertain in style.
You swim in the pool, relax in the hot tub, entertain friends by cooking on your outdoor grill and dining on the patio. Children spend hours in their special outdoor play areas. Holidays and milestones are celebrated outdoors, and you decorate accordingly. Everything seems just a little more special when it's experienced outdoors.
Outdoor Kitchen/Fireplace and Pergola Patio Area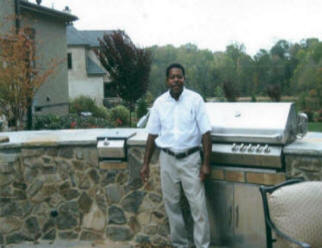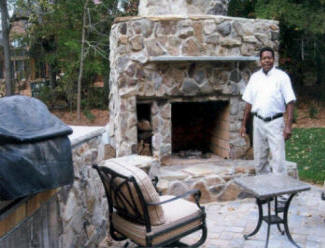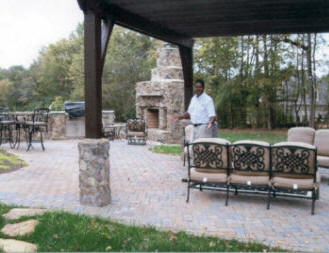 GALLERY
which is Mexican pattern chimney pots, have become very popular. There are different sizes and colors available for the fireplace depending on the material you choose. Taking professional assistance is always advisable. Looking after the fireplace is very important and for this you have to follow what the manufacturer is suggesting. It is very enjoyable to relax outside if the outdoor fireplace designs are carefully implemented.
These options let the homeowner have a fireplace built to their exacting requirements, choosing their own materials, design and even collaborate with the fireplace maker, incorporate your own ideas from a few different styles into your custom creation. Or you could choose to purchase one of the many outdoor fireplace kits for a semi-custom look. Stone Hearths: These can be made from a number of different types of stone including marble and granite. it may be the perfect choice aesthetically as well. Custom outdoor fireplaces are the perfect complement to an entertainers' home.
Local Outdoor Living Spaces Company FREE Quote ➨ Local Outdoor Living Spaces Company Cost