"Q. How do you offer so many Services?
A. We are a Company of Contractors-Tradesmen & Designers,"
Versatility and ability
Thanks to its versatility and ability to withstand all types of weather, decorative concrete is expanding the possibilities of outdoor living. Concrete can be used to build nearly every structural element of an outdoor room, including patios and pool decks, countertops and sinks, pizza ovens and fireplaces, built-in seating, architectural accents and water features. What's more, decorative concrete permits homeowners to match the colors, textures and styles of the elements inside their homes and create seamless visual transitions.
The kitchen is the heart of the home
As they say, the kitchen is the heart of the home, a place where families and friends convene to share good food and good fun, but here, our days outdoors are literally numbered. Perhaps that is why we, as well as many others all over America, are taking our beloved kitchens and recreation rooms OUT and onto the patio! Today's trends in outdoor kitchen design are creating an entirely new way of looking at cooking and entertaining.
Having separate outdoor living spaces allows you to create mini-landscape designs (each somewhat different from the rest) for each of them. Not that you shouldn't still strive for unity across your landscape design, as a whole. But the more successful you are in physically separating one outdoor living space from another, the more flexibility you have to diversify without creating a hodgepodge.
New Full Outdoor Kitchen and Pool Renovation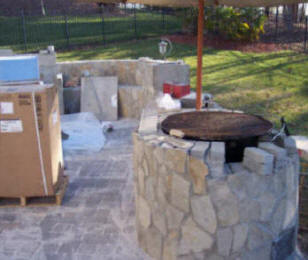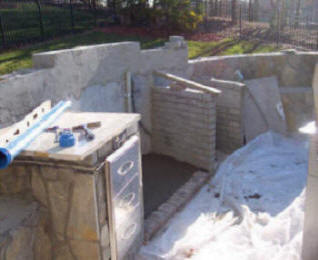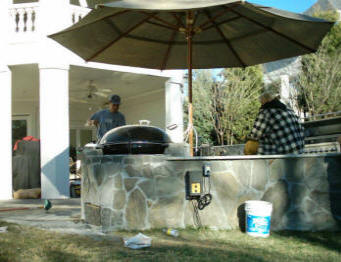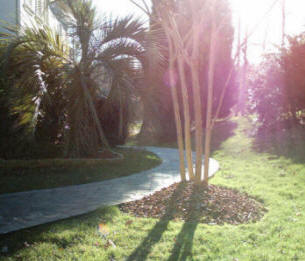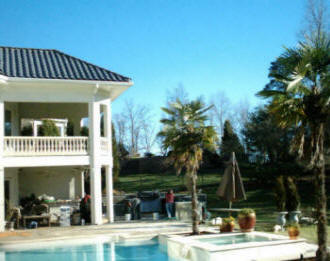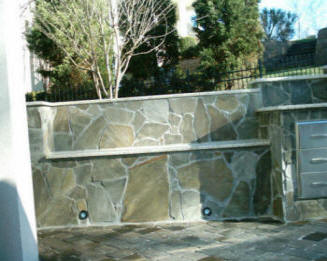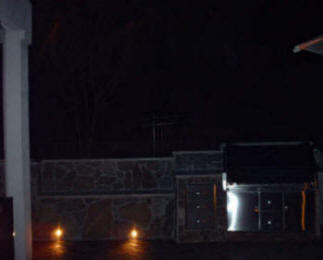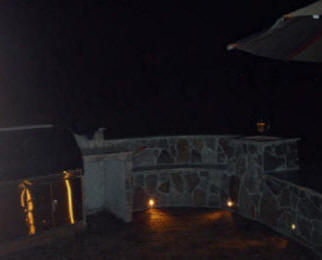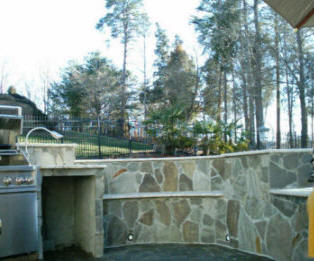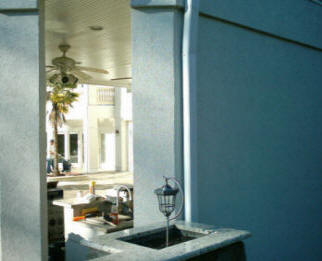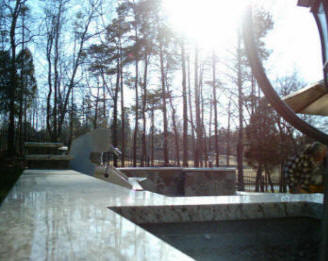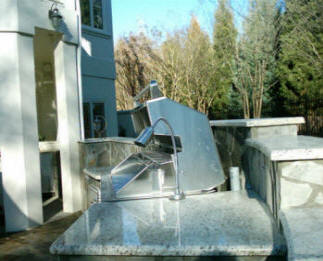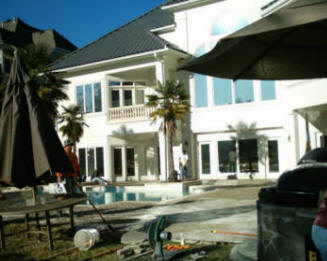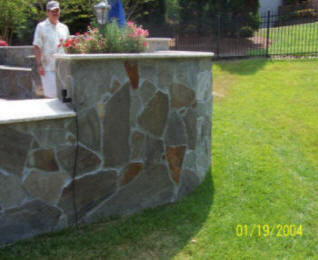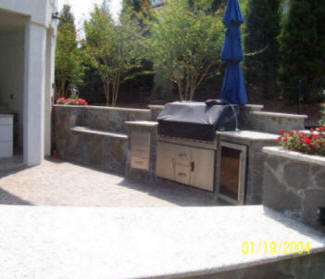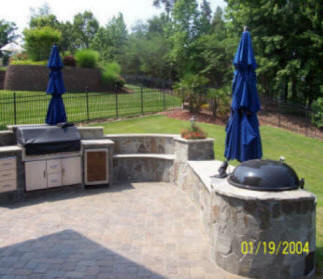 GALLERY

Unless you're planning integrating a washing up area in your outdoor kitchen, consider the location in comparison to your indoor kitchen. Outdoor kitchens are great for entertaining but it's a bit of pain having to carry dishes and cutlery back inside afterwards to wash up. The orientation of your outside kitchen is another important thing that you should consider. This should be based on a focal point such as a fireplace, swimming pool, or a great view. However, if you don't have any of these features at home, you can make your own focal point through efficient use of your space and proper design planning. Creating a good lounging space is also an important thing to do for your ourdoor kitchen. You can do this by incorporating different seating areas wherever you can. This will be a huge plus for your outdoor kitchen design. You should also see to it that your outside kitchen provides easy access to your indoor kitchen because most of the items that you're going to use for cooking outside the house will be coming from inside your house.

Two of the most important features that every outside kitchen in should possess are a grill and a cook top. You can choose from a wide variety that range from gas and charcoal grills to wood burning ovens. You can make the design complete by adding in a sink and a refrigerator. Building plans for outdoor kitchens should also adhere to any fire safety and building regulations. You don't want to build an outdoor fireplace only to discover it's dangerous or against regulations, and are forced to change it. Save yourself the hassle by doing your research first. Accessorizing is great for the finishing touches of any outdoor kitchen designs. This can be through buying useful appliances or with the fabrics used throughout the design. Eating utensils, glassware and accessories like solar bird baths, fountains and wind chimes can also contribute to the ambiance.
Finally, an outdoor kitchen construction isn't complete without proper lighting. The position and style of lights not only helps with safety but also contributes to the nightlife you can enjoy with family and friends. The outdoor kitchen belongs to the list of the hottest new trends in kitchen designs today. Whether this claim has been based on the rising gas prices, economy, or the age demographic of most homeowners is not quite clear. However, what's clear is that the outdoor kitchen is a really hot trend nowadays and is considered as a good thing to invest money on. outdoor kitchen designs that are used nowadays are a lot more sophisticated than simple charcoal grills and patio furniture sets. They often combine a bar and a dining room together through the look and feel that they give out.

You need to remember that, not just because the kitchen is situated outside the house, you can already forget about traditional design principles. You still need to apply the same design principles and function is one of the most important things that you need to consider. One of the best designs when it comes to functionality is the kitchen work triangle. A kitchen work triangle has its sink on one tip of the triangle. The center of the cook top or range is located on another tip of the triangle. The refrigerator is also on the other tip. This might be quite impossible or impractical to achieve this in an outdoor setting depending on your focal point, orientation, and the structures that you already have in your space but whatever the type of layout that you choose to go with there are always good ways to make it functional. Outdoor rooms OUT and onto the patio! Today's trends in outdoor kitchen design are creating an entirely new way of looking at cooking and entertaining.
Budget Outdoor Room Company FREE Quote ➨ Budget Outdoor Kitchen Contractor Budget Outdoor Fireplace Budget Firepit Budget Outdoor Design Company