"Q. How do you offer so many Services?
A. We are a Company of Contractors-Tradesmen & Designers,"
Stucco Expansion Joints
The following picture shows an example of a home with proper expansion joints. Expansion Joints are installed into the stucco when the house is built. Both vertical and horizontal joints are applied at each window and door. This procedure will prevent the stucco from cracking.
We offer the following services:
Interior Lath and Plaster Exterior Lath and Stucco Venetian Plaster Foam-Filled Precast Architectural details Architectural Foam Mouldings Erect Scaffolding Sand Blasting and Restucco Residential & Commercial Specialists E.I.F.S. Acrylic Plastering Applications Armourcoat Polished Plaster App. G.F.R.C. Lagoon Pools and Spas Design and Consultations Available Installation of pre-manufactured or custom precast fireplace surrounds and mantels
Do you have stucco cracks, bulges or even stucco falling off of your house?
This may mean you have rotten wood under the stucco. We can help! Whether you have hardcoat or synthetic stucco (EIFS - Exterior Insulation & Finish System) We can correct the problem. Water intrusion beneath the stucco causes the rotting wood. This can happen where the roof line meets a vertical wall, or through cracks in the stucco which can be caused when the building settles.
We do stucco chimney repair and repair bird holes too!
Stucco Bottom Cut
During construction of a home the stucco exterior is installed prior to installation of concrete driveways, sidewalks, porches or steps. When this procedure is followed the stucco will be behind and below the concrete. If, at this time, the stucco is not finished and sealed correctly it will be in contact with the soil under the concrete. This condition can create an easy passage for termite infestation and insects. Rotting wood and/or termite infestation can be a result. To prevent this problem we do a procedure called Stucco Cut Back, or Stucco Cut at Ground Level. We remove the stucco on a 45° angle, reseal and waterproof the bottom edge. Fiberglass mesh is installed and the area is skimmed and refinished. A decorative trim band can be installed in all areas where concrete, stone or brick contacts the stucco. This procedure complements the overall exterior design of your home. It gives a finished, well manicured look to the area which was repaired as shown in the pictures below.
| | |
| --- | --- |
| Stucco Behind & Below the Stone | Bottom Cut & New Trimband Complete |
| Stucco in contact with concrete, prior to a bottom cut. | After the Bottom Cut with a Trimband Installed |
Stucco: What We Do •Stucco •Residential •Commercial •Retaining Walls •Embedded Color •Custom Trim & Modlings •Sculptural Elements •Acrylic Finish •Re-Stuccos •New Construction •Additions •Lifetime Guarantee •Accurate Color Matching •Accurate Texture Mapping
New Stucco Home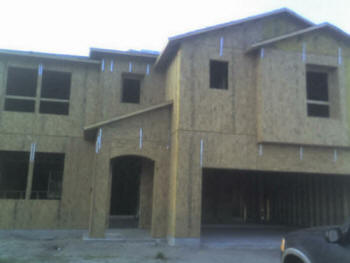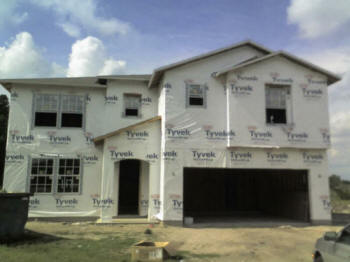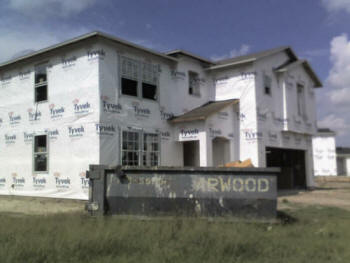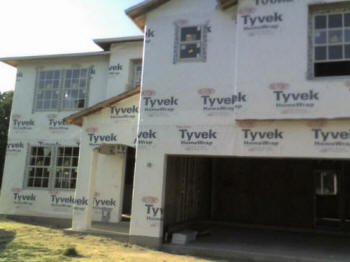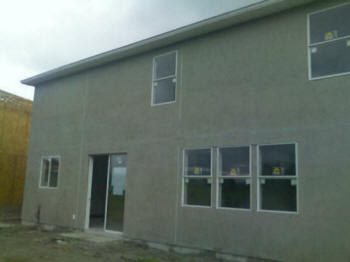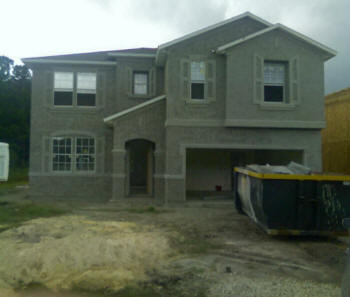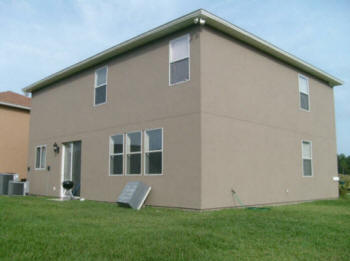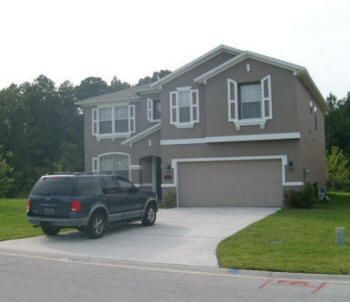 STUCCO GALLERY
Local Stucco E.I.F.S Contractors FREE Quote ➨ House Siding Stucco Contractors Stucco Wall Installation Company Stucco Home Contractors Custom Trim Mouldings Stucco