"Q. How do you offer so many Services?
A. We are a Company of Contractors-Tradesmen & Designers,"
~Extend your living area~
We can remodel your home and add a first floor addition. Adding space adds value to your home. Master Bedrooms and Baths Whether you need a master bedroom, more bedrooms or baths, a in-law suite, a master bath and walk-in closet or a deluxe master retreat....We do Family Rooms, Living Rooms, Great Rooms, Recreation Rooms, Home Offices or Dens. Add-ON Home Addition Cost Room In-law Additions Kitchen Extension Bedroom, Bonus Room Above Garage Additions.

Considering an addition? Need more room? We can extend the living area of your existing home by adding a new wing or home addition. Or Mother-in Law suites, Family room, Master Bedroom, We're experts at building and designing large or mall additions and dormers to your existing home. Enhancing the beauty and function of your home is paramount to the satisfaction and enjoyment you experience every day in your newly remodeled home. Looking to add significant living space?? Our years of experience specializing in major home additions makes us a safe, logical choice. Be sure to ask for references from each builder, then ask those references about any problems, if any, they have had with their homes. It's fine too to talk to people not on the reference list, as this may give you some invaluable insight. Getting Your Quote from Once you have a list of contractors in mind, it's time to collect bids for your project. Keep your selection to just a few. Family Rooms, Living Rooms, Great Rooms, Recreation Rooms, Home Offices or Dens. Such elements may include in-ground pools, patios, garages, driveways, sunrooms, jacuzzis, ponds and bridges, bathrooms, wet bars, kitchens, and exterior/interior lighting and whole new additions. Our master plans have included all mentioned and more. If you are only doing a portion of the project now, be sure to take into consideration what you may add later so that everything works when the project is completed.
The most common home additions are ground level additions, and second story additions.
While planning for your home addition you'll want explore everything from floor plans, plumbing, and electrical wiring, along with the process of hiring a home addition contractor for the job. Below we have gathered some pictures of the most popular types of home additions, ground level, and second story home additions. Most of the times, adding a room seems to be far more difficult that building an entire house actually. This is because when you are building a brand new structure, you do not need to think of matching the interiors as is the case with room addition. At the same time, you are not living in the building which cause extra effort to be put in on the part of the homeowner and the professional hired for the job. Some of the most important factors that need to be considered when going for room addition.
~Custom Built Kitchen Addition~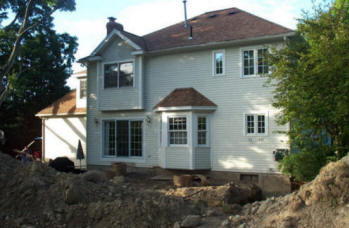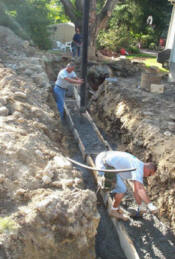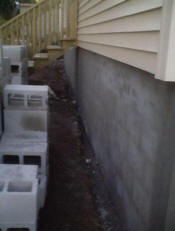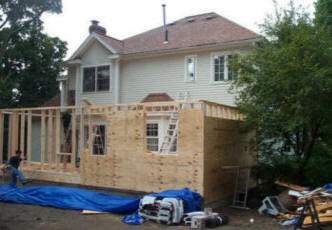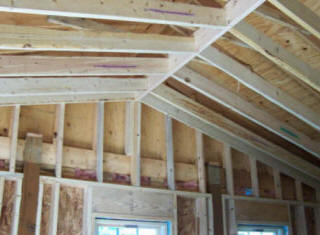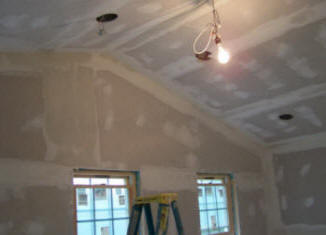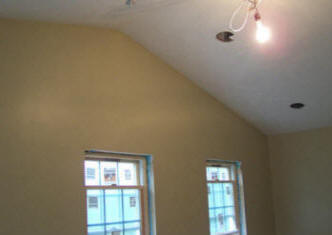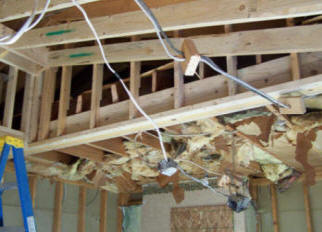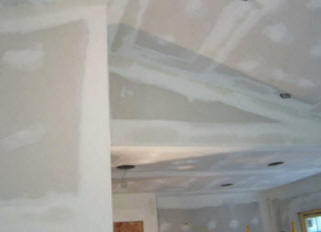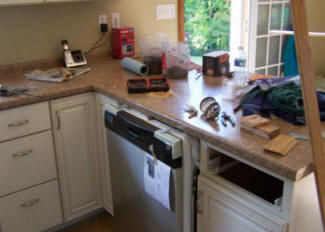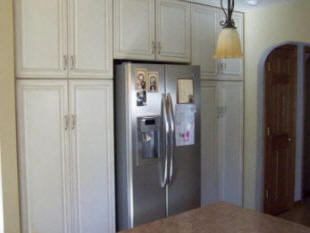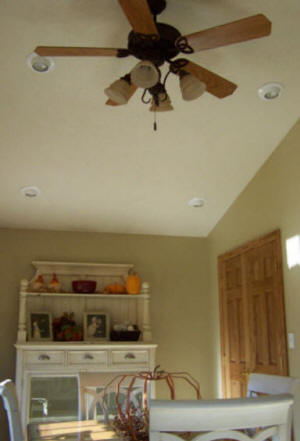 If you have a brilliant idea after the job has been agreed and the job has started, you may have to accept that you can't just implement your new idea unless we can review your budget. Sometimes, especially on larger projects, we will make changes or add features within the original budget, but generally a fixed price means a fixed design. Room Additions serve as one of the greatest methods of freshening up and changing the layout of a house. These also serve as the greatest methods of increasing the value and square footage of a house. We know how to add function and flair so YOU love it for as long as you live in your home. you will need to have a basic understanding of the entire project and the importance of proper planning. This is where our experience really counts - we see it as our job to make sure that we cover every possible good idea in advance, at the planning stage. Once the schedule and budget is agreed, it should not need to change.- DP and Associates.

ADDITIONS & REMODEL GALLERY
Writing up a bid is an added expense for general contractor. Preparing a bid takes time away from existing projects or involves working after hours. Add-ON Home Addition Cost | Room In-law Additions Kitchen Extension Bedroom Additions Family Rooms Bonus Room Above Garage Additions. By keeping the bidding process to just a select few, the general contractor knows he at least has a good chance of winning your contract. Too much competition and the best contractors may simply walk away because they have better things to do than spend time on a job they have a slim chance of getting.
Budget Add ON Home Additions Contractors FREE Quote ➨ Budget Home Addition Budget Room Builders Addition Bedroom Budget Kitchen Extension Bathroom Additions Budget