"Q. How do you offer so many Services?
A. We are a Company of Contractors-Tradesmen & Designers,"
~Room additions~
Family room additions can be the extra space that makes your home life perfectly. Whether an open recreation room, media room or home theater, each home addition is built. Adding a master bedroom addition to your home is easy Our builders will create a luxurious space designed just for you. Whether your wish list includes built-ins, a fireplace, large soaking tub, walk-in shower, sauna, his and hers closets, our builders have the expertise to bring it all to reality. Homes offices are more important than ever today.
~New Kitchen Extension and Remodel Before~
~New Kitchen Extension and Remodel After~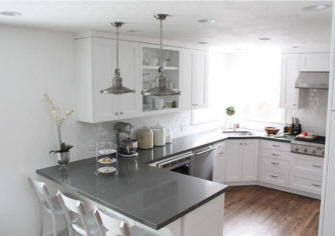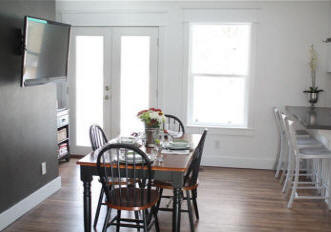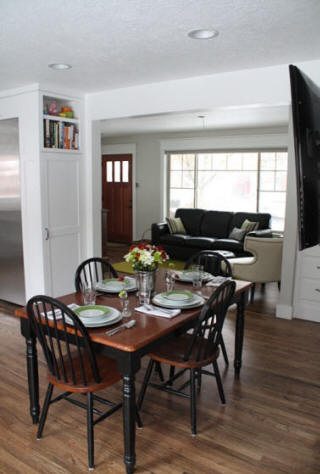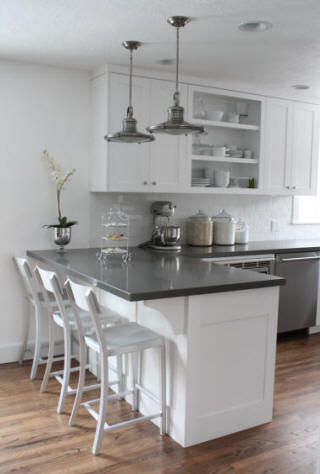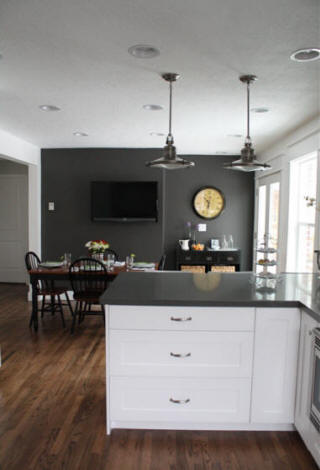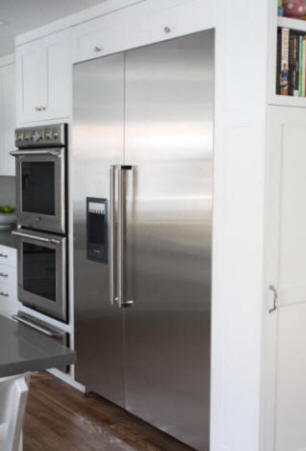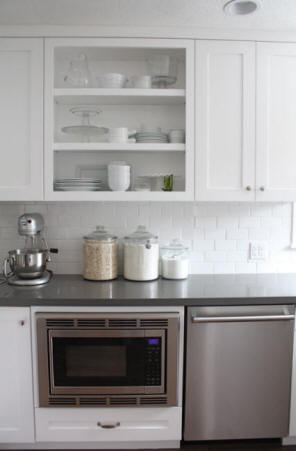 Ground Level-Second Story Additions
Ground Level Home Additions Ground level additions are the most common type of home addition. Some of the most popular additions are, home theaters, home gyms or workout areas, and game rooms or entertainment rooms. Second Story Home Additions Second story home additions are usually bedroom and bathroom additions. Some of the other popular second story home additions are nurseries, home offices, and guest rooms. Home Room Addition Add-ON-In-law Additions Kitchen Extension Bedroom Additions Family Rooms Bonus Room Above Garage Additions
The most common home additions are ground level additions, and second story additions. While planning for your home addition you'll want explore everything from floor plans, plumbing, and electrical wiring, along with the process of hiring a home addition contractor for the job. Below we have gathered some pictures of the most popular types of home additions, ground level, and second story home additions.
ADDITIONS & REMODEL GALLERY
Designing and building custom home additions for your home is a sure-fire way to increase its resale value when it comes time to put it on the market. Making an investment today by renovating your home and adding square footage to its layout will lead to huge dividends tomorrow. Real estate agents will take one look at your larger home and immediately see the potential for it to appeal to prospective homeowners.
With the assistance of a trained staff of professional home designers, and builders, selecting every detail for your personalized home renovation assures that buyers will someday come knocking on your front door with much bigger offers.
Essential Additions
Budgets play a huge role in deciding what features you should incorporate into your custom home design. Of course you want to save money, so it is important to be smart and spend your money wisely on key amenities that not only suit your current needs and financial concerns, but ones that will appeal to future buyers and pay off big-time later.
The Outdoors –
Many people start with interior renovations, but the first impression people have of your home is from the exterior, so consider exterior elements that can be added to your home to make it more appealing from the street. Things such as extended front porches, 4-car garages, and backyard kitchens all make your home stand out from others on the block.
Open Concept Kitchen –
The kitchen is almost always the very first room homeowners decide to renovate when they purchase a new home, so ask your designer for input about the layouts, features, and fixtures that never go out of style when it comes to kitchen design. Things such as extra square footage, ample storage, and large windows are always in architectural vogue. Entertain guests more easily by being able to spend time with them as they lounge in the living room while you serve hors d'oeuvres from the adjacent kitchen island.
A Finished Basement –
Basements are no longer dark and unfinished places where Christmas decorations and old family photos go into storage. A fully finished basement will immediately have buyers smiling as they come down the stairs. So turn that wasted underground space in the basement into a swinging man cave, fun family space, or sophisticated gaming room.
Timeless Design Concepts –
Traditional layouts with many walls and rooms have gone out of style, and open concept layouts appear to be here to stay. Ask your designer about design concepts that can easily be customized as trends change. Coffered ceiling designs, for instance, are back in vogue right now, but time has proven that they are classic installations that will always be coveted. It is important to construct a home that is current, yet still retains options to be altered down the line.
Unique Design
When it comes to transforming your property into the home of your dreams, it all starts by finding a respected additions building company with experience in design, expertise in construction, and excellence in customer relations. Investing in a renovation expert to develop unique blueprints for your custom home additions in Local Near Me is the surest way to increase the resale value of your larger home.
Local Home Additions Builders FREE Quote ➨ Local Home Additions Contractors Local Room Builders First/Second Floor Local Room Above Garage In Law Addition Bedroom Extend House Local Bathroom Additions Add on Local Bonus Room