Greensboro NC Home Addition & Remodeling Contractors ☎ FREE Quote Add on Room Builders, Greensboro NC Kitchen Renovation Designer, Shower Bathroom Remodeling Contractors in Greensboro NC Addition Bedroom Kitchen Extension Bathroom Additions Greensboro NC
Home Room Addition Add-ON-In-law Additions Kitchen Extension Bedroom Additions Family Rooms Bonus Room Above Garage Additions (Greensboro NC Additions and Remodels) Additions-Closet Building Restoration and Preservation Basement Additions Bathroom Additions Additions-Garage Second Story Additions Additions To Existing Structure Additions To No Structure Remodels To Accommodate Disabled Remodels-Basement Remodels-Bedroom Remodels-Garage Remodels Multiple Rooms Other Remodel-Additions (Greensboro NC Basement) Basement Finishing Basement Remodel Basement Water Solutions Basement Other (Greensboro NC Bathroom Remodeling) Bathroom Small Remodel Bathroom Total Remodel Designer Properties General Contractors for YOUR project House Home Remodeling | Need Remodeling contractors for my My House Painting a House Inside and Out - colors Remember we told you how important just painting a house could be? Well this is what a fresh paint does and why: Makes the home appear clean and fresh Eliminates "old house" odors Cover patches and imperfections in walls Makes a room addition appear larger and brighter Plus remember Try to choose exterior colors that complement the neighborhood and the period flavor of the house Avoid interior colors that are too wild or bright Allow accent pieces in the house to provide the bright colors. Bathroom Other (Greensboro NC Cabinets and Countertops) Cabinets-Custom Build Cabinets-Install Cabinets-Reface Cabinets-Refinish Countertops-Install Countertops-Other (Greensboro NC Carpentry) Built-in-Furniture-Construct Exterior-Trim Framing Interior-Trim & Molding Other Carpentry (Greensboro NC Concrete) Brick & Stone Patios-Walks-Walls Driveways & Floors Install Driveways & Floors Repair-Install Patios, Walks, Steps Install Stamped Concrete Install Other concrete (Greensboro NC Deck-Sunroom Porches-Sheds) Add Deck Add Porch Add Screened Porch Room Add Sunroom Decks-Porches-Replace-Repair Sheds (Greensboro NC Doors) Doors Install Exterior Doors Install Interior Doors Install Sliding (Greensboro NC Drywall) Drywall Install Drywall Repair
ADDITIONS & REMODEL GALLERY
(Greensboro NC Fences) Stone-Brick Fence Install Wood Fence Install Privacy Fence Install Stone-Brick Fence Repair Wood Fence Repair Other Fence (Greensboro NC Fireplaces) Install Brick or Stone Fireplace Remodel Fireplace Other Fireplace (Greensboro NC Flooring) Install Simulated Wood or Stone Flooring Install Wood Flooring Refinish Wood Flooring Other Flooring (Greensboro NC Foundations) Foundations Repairs Foundations Drainage Install-Repairs Foundation Other (Greensboro NC Kitchen Remodeling) Kitchen Small Make-Over Kitchen Total Remodeling Kitchen Cabinets Appliances (Greensboro NC Masonry) Install Brick Install Culture Brick Install Block Install Natural Stone Install Culture Stone Install Build Mail Box Marble and Granite Restoration/Refinishing Other Masonry Whether you need an AdditionRemodeling cost or just a simple maintenance working with Designer Properties can connect you with the most reputable Construction companiesand Fast Responses will help make your remodeling experience cost effective efficient and pleasantfor your kitchen remodelingroom addition or anything that you need to do in your home If you need a Kitchen Remodeling Contractors We will get for you multiple contractors from your local areaIf you got a large project that requires A Designer Properties General Contractor to help you out we will get for you multiple (Greensboro NC Painting) Exterior Painting Interior Painting Speciality Painting Faux Finish Speciality Painting Textures Other Painting (Greensboro NC Siding) Install Brick or Stone Siding Install Metal Siding Install Stucco Siding Install Vinyl Siding Install Wood or Fiber Cement Siding Siding Inspection Siding Other (Greensboro NC Tile Work) Install Ceramic or Porcelain Tile Install Natural Stone Tile Install Repair Tile Other Tile (Greensboro NC Walls) Install Brick Stone or Block Wall Install Plaster Other Wall (Greensboro NC Windows) Install Multiple Windows Install Window Install Storm Windows Other Windows.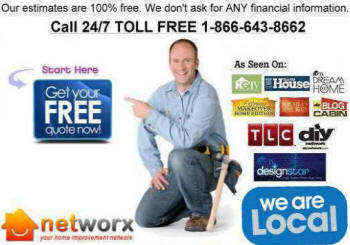 Greensboro NC Home Remodel Contractors FREE Quote ➨ Greensboro NC House Improvements Cost Greensboro NC Home Renovation Company Greensboro NC Builders
Greensboro NC Home Remodel Contractors Greensboro House Improvements Cost Greensboro Home Renovation Company Builders Home Remodeling Contractor FREE Quote ➨ Call NOW 24x7 Greensboro NC House Improvements Cost Renovation Company Builder. Greensboro NC Home Remodeling Contractor Greensboro House Improvements Cost Renovation Company Builder Free Quote Greensboro NC Home improvement Remodeling Renovations to guide you through your major home changes.