"Q. How do you offer so many Services?
A. We are a Company of Contractors-Tradesmen & Designers,"
~Modernize and update~
Whether you want to modernize and update the space or completely start from scratch, the first step to a successful kitchen remodeling project is a good plan and design.
At Designer Properties, we can provide you with everything: flooring, lighting, cabinets, countertops, sinks and faucets. Everything. Since our contractors dedicates their time to one client at a time, They work with you from the time of initial consultation through the completion of the project. Let us help you plan, design and create a new kitchen for your lifestyle and your budget. Cabinet Refacing: If your cabinets are still structurally sound, you simply don't have to live with those faded, beat-up doors anymore. You can sand them down and paint them yourself or have a professional do it if you prefer. The hottest color for cabinets right now is distressed black, or you can opt for something more neutral. For extra panache, replace the hardware too.

The difference between kitchen remodeling and kitchen renovations can be several thousands of dollars
, depending on the degree of renovations the kitchen requires. When a kitchen is remodeled it may only include some new paint, a new floor or cabinets and countertops. When doing kitchen renovations it can be similar to gutting the entire room and starting over from scratch. Taking out all appliances, cabinets and counters as well as tearing up the floor and possibly removing a wall to two for added space are part of what many consider extensive kitchen renovations. Pendant Lighting: Even if you still have an old-fashioned big box light over your main work area, you can make the kitchen homier (or more elegant if you prefer) by adding pendant lights over your breakfast bar. Today's designs come in all shapes, sizes and materials and there's one to fit every budget. Tile Backsplashes: This is a great job for any avid do-it-yourselfer. Three to five rows of tile (either in a straight solid pattern or mosaic) just above your counter line will instantly change the look of your room for not too many pesos. Travertine is a hot material right now, as is tumbled stone.
~New Kitchen Addition and Remodel~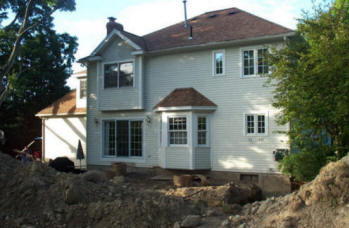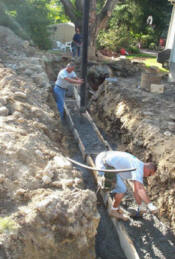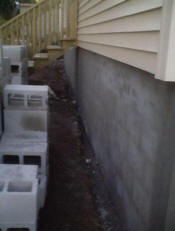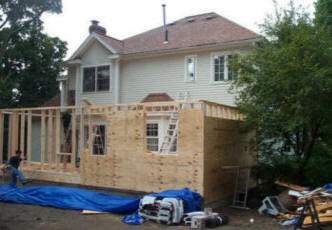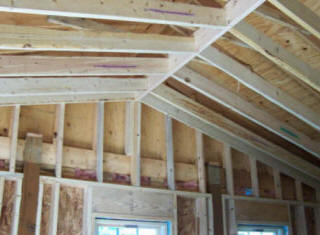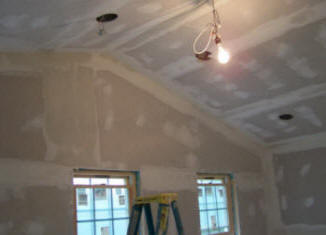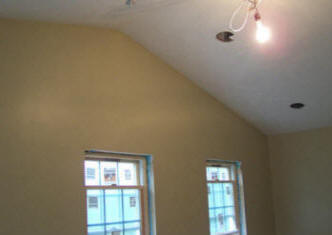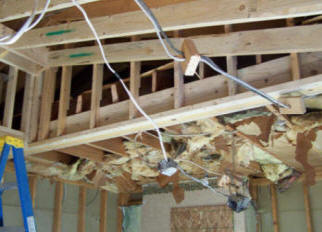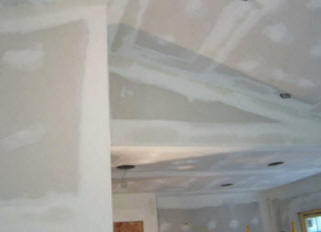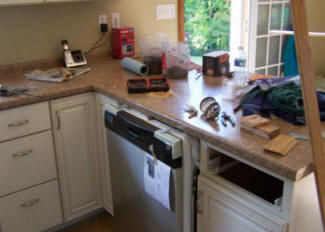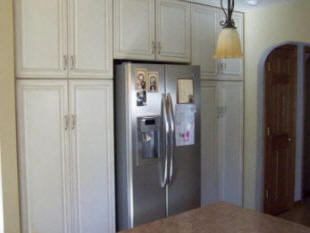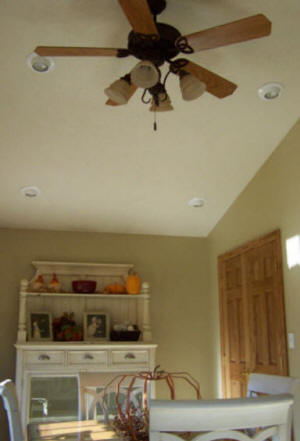 The majority of your kitchen remodeling budget should be focused on the things that will bring you the most joy. After that the best place to put your money is where you will get the most return on your investment, including lighting. Kitchen lighting is an easy way to put focus on the aspects of the kitchen you most enjoy while also adding a warm and bright showcase quality to your kitchen. Another area that should be considered when creating your kitchen remodeling budget is faucets and hardware. Kitchen faucets and hardware has come out of the background to become central design elements. A hand hammered copper sink can add an artisan feel of fine craftsmanship that nothing else can match, and the perfect cabinet hardware can be finishing touch that can take your kitchen from great to "Wow!" Hardware can often be very inexpensive and most kitchen contractors and designers are happy to include you in the hunt for the perfect hardware for your kitchen cabinets and drawers.

Turning your Dream Into a Plan
Now that you have your kitchen remodeling contractor selected it's time to make a plan. Show your contractor your kitchen mission statement, as well as ideas or photos you have and create a project plan together. If your contractor has kitchen remodeling software that can be a valuable tool in visualizing your finished kitchen in 3D. Absent kitchen renovation software a blueprint and schedule will work effectively. Simply break your project down into manageable milestones that can be accomplished in a reasonable period of time, ensuring all the proper materials will be ordered, delivered and installed to meet your kitchen remodeling milestones.
KITCHEN GALLERY
Marble countertops: Marble is the undisputed "grande dame" of all building materials and has been an indispensable part of many elegant homes for centuries. When people think of marble, creamy neutral shades often come to mind: but this versatile stone also comes in beautiful hues of yellow, orange, green, and black. Renowned for its dramatic veining, it doesn't come cheap: but enthusiasts think marble is well worth the price. Because it is a high maintenance surface, most homeowners choose to put it in the bathroom. However, for those who can afford it for their kitchens, marble will last longer than any other surface. New Countertops: There's no question that the countertop is the focal point for any kitchen; if yours is kaput, maybe this is the one area where you want to spend your remodeling dollars this year. Quartz has a wide variety of different natural materials to choose from: one to fit just about any budget. And if you have your heart set on granite, we offer some of the best prices in town.
Remodeling your kitchen can allow you to make your home more energy efficient. You can choose from many different types and styles of energy efficient appliances. This will help you save money on your energy bills, as well as make your kitchen more visually appealing. Bigger Kitchen. If you want to alter your kitchen design, you can make your kitchen bigger. There are many options available that will help you achieve this goal. This includes removing walls near the kitchen to expand the available space and adding on to the outside portion of the house to create extra space for your new kitchen. Lighter Space. One of the many great kitchen remodeling ideas is to lighten up your kitchen. This can change the overall appearance of your home. You can choose lighter colors for your appliances, as well as walls, countertops, and flooring to create this new look. Increases Value. One of the most important benefits of remodeling your kitchen is that it can increase the value of your home. This will be apparent when it is time to sell itU-shaped kitchen or one with two parallel counters.
Find Local Kitchen Remodeling Contractors