"Q. How do you offer so many Services?
A. We are a Company of Contractors-Tradesmen & Designers,"
~Concrete Driveway Contractor pool decks, Extend Add On Patio, footings, patios, walls, walkways~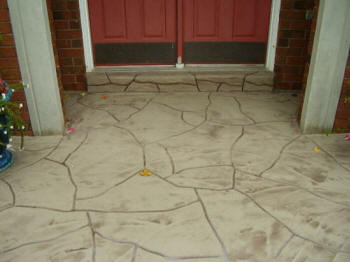 Install Concrete Driveway Contractors. Extend Concrete Driveways Add On Garage Slabs pour concrete pool decks, footings, patios, walls, walkways and practically anything concrete.
Your complete concrete specialty company. When you have construction that calls for the services of a contractor, consider Designer Properties. We specialize in all aspects of concrete construction from commercial, slip-forming, gang forming, tilt-up construction, poured walls, footings, foundations, site concrete, residential poured wall basements, decorative concrete, driveways stamping or acid staining.
Concrete contractor
Are you in need of a honest, dependable concrete contractor? Are you looking to have an new patio, driveway or sport concrete? Designer Properties is your source for the best in concrete work, including sidewalks and driveways. We specialize in concrete stamping for residential, commercial, and decorative purposes. From retaining walls to parking lots, We can handle all of you concrete needs.
Driveways and Sidewalks
Designer Properties is ready to get "in and out" quick with your new or replacement driveway and sidewalk.
We use plenty of fiber and strategic placement of control joints to minimize cracking. We will also do everything with minimum disruption to your existing grass and yard work! Complete removal of old worn-out concrete or asphalt Protection of your existing grass and yard work Our equipment and competent, highly trained crews ensure top quality results on any project.
We use the highest-quality concrete mix giving a long lasting job while adding value to your home
The benefits of concrete: Fast installation Cost effective Sealing creates more durable concrete surface Weed free compared to paver stones Permanent color and texture Low Maintenance Long Lasting.
Installation Gallery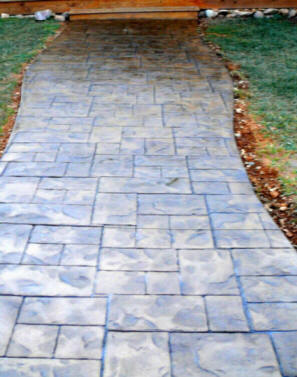 ~Gallery~
Experience You Can Trust
We started this business to offer dependable concrete services to the community. We feature a staff of skilled concrete workers and concrete finishers with more than 20 years of construction experience. For your peace of mind, we are fully licensed and insured. can offer all kinds of concrete construction and repairs. The concrete contractor is usually capable of undertaking outdoor projects like building patios, driveways or pool decks. The extent of concrete work depends on the specifications given by the clients who should understand the different concrete jobs available to them. Not all repairs need total dismantling of the concrete. Oftentimes, what the repairs on concrete structures really need is just the staining, resurfacing, or concrete stamping on top of the old structures.
Concrete driveway. Concrete is far more versatile and aesthetic than people give it credit for. It can be colored, shaped, given surface contours and textures, or even embedded with stone or aggregates to give it a composite look. Quikcrete sells shape grids that allow you to create a decorative pattern on your walk or drive as simply as pouring concrete. They also feature color mix that you can add directly to the concrete. Some homeowners may opt to create preformed concrete pavers using molds. These can be lined with a layer of crushed stone, shell, or aggregate prior to the pour. Once the mold is removed, your pavers will have a pebbled surface. Concrete drives can also be stamped or imprinted with a pattern to look like stone, cobble, or brick. How you brush or finish the concrete once poured determines how slippery and uniform the surface of your driveway will be. Take into account the activities that go on before deciding upon the surface of your driveway. Basketball is easier on a smooth surface, while walking to the mailbox or bringing your car up an incline is easier on a less slick surface. Stamped concrete Stone driveways are very handsome and easy to maintain. Depending on the look you desire, you can create a driveway with any color stone from white to dark grey and black. Visit a stone shop, quarry, or landscape yard to see the available colors and sizes of stone. Ask which are local and which can be mixed and matched to give a varied, more colorful look. Beware of round stones, as they tend to roll away from high spots. Good driveway stones should be angular so that they will stay put. Smaller stones may work their way through larger ones and into the bedding soil below. Whatever stone you choose, be prepared to restone every year or so to maintain the surface. Stone gives excellent drainage and a beautiful look for the home. Think twice before building a white gravel drive, however, because a stone driveway is virtually impossible to clean.
Your driveway is your welcome mat, the pathway to your home. It may be a broad expanse or curved and winding, disappearing among the shrubbery or a straight shot to a waiting garage. Whatever the profile, your driveway presents landscaping opportunities to enhance your home and its character. While you must consider the drainage you will need, the stability of your soil, and the freeze and thaw cycles in your region, there are many materials and techniques available to help you create a driveway that goes a step beyond asphalt to accent. Bricks may be among the simplest of all paving and patio materials to work with. They come in standard sizes and regular forms, they are manufactured in a variety of colors, and they present a non-slip surface for cars and people. Bricks, like flagstone, cobblestone, or pavers, should be laid in a stable bed of stone topped with bedding sand. Creative homeowners can devise geometric patterns that repeat along the length of the driveway. For older and historic homes, try copying a pattern from photos of historic places. For local interest, look to area foundries for the bricks they produce. Some demolition companies also sell old bricks that are perfect for quaint older structures. There are distinct advantages to using brick, as they can be replaced when damaged. For a more permanent set, the bricks can be laid in a concrete /sand bed and allowed to set up from below as well as between the bricks.
Driveway pavers Interlocking pavers are smart and elegant. They are manufactured to withstand weight and weather. They are laid in bedding sand just as flagstone, cobblestone, and brick, but they interlock to provide a perfect, stable fit. Stamped concrete pavers however provides a much more durable driveway, no cracks for weeds to push through and zero maintenance. They come in a wide variety of colors, shapes, textures, and designs. With pavers homeowners can create a rustic or period look quite easily. Pavers are wonderful for intricate designs and difficult applications. They are easy to maintain and, like other applications that give onto a bedding layer, provide excellent drainage for your driveway. The truly lyrical driveway in our mind's eye is still the dirt drive with the grass between the tracks. This type of driveway is especially well suited to a rustic or country home. The key to this look is to maintain the grass between the tracks and along the sides of the drive. Provide good drainage to the sides of the tracks as well since compressed earth may encourage pooling. Another option for the two-track drive, is to lay strips of concrete where the tire tracks lay, while maintaining the grass and plantings between and to the sides of the tracks. Stone and brick concrete stamped driveways Have fun with your driveway and allow it to develop a style of its own. Mixing stamped concrete stones together, stones and concrete, concrete and stamped pavers is a great way to achieve the look you want. Entryways might require concrete. A basketball area could be surfaced in smooth concrete while the rest of the drive is done in decorative pavers or brick. Whatever your choice, before deciding to lay down a driveway, look at the possibilities. Your driveway is, after all, the first glimpse of your personality that visitors will see. Custom decorative concrete Driveways pools or concrete patios for all areas with a wide variety of colors, patterns and textures to choose from!...
Colors and patterns Stamped concrete is often chosen to blend with other stone or tile elements at the residence. Complex designs incorporating steps, courtyards, and fountains can be achieved. Stamped concrete can also be blended with other decorative concrete elements such as exposed aggregate finishes and acid-etch staining. It wasn't long ago when deciding on a driveway material was easy: asphalt or concrete. Today, the concrete choice has expanded to include a multitude of decorative concrete options. While plain gray concrete is still the most often installed, but We at Local Near Me believe that this ancient art compliments real estate property and enhances the beauty...click on the link below that says:" Local Near Me Custom Masonry Pools, decks and Patios" to read more about this ancient art and painstaking step by step process: Don't feel left out if you already have a driveway. The concrete industry has rapidly developed many decorative products that can be applied to existing plain gray driveways and transform them into stunning
show piece entry ways for your home. Please click on the below links for an in depth comprehensive review We install concrete patios, driveways and foundations
I Need To Find The Best Local Near Me Install Concrete Driveway Contractors. Extend Concrete Driveways Add On Garage Slabs pour concrete pool decks, footings, patios, walls, walkways and practically anything concrete. Stamped Concrete In the past, imprinted concrete was usually limited to a mason scoring a flagstone-like design freehand, or embedding sticks, leaves and even coffee cans into the surface to achieve a desired effect. Today, the leading edge of concrete is a process called pattern-stamping.This process involves "stamping" or "impressing" three dimensional patterns into colored concrete with special stamping tools. When the stamping is complete, the product is then sealed, highlighting the colors and providing greater stain and weather resistance. The result is a surface that combines the beauty of masonry with the durability of concrete. Some of the most common pattern choices include but are not limited to: slate, brick, granite, cobblestone, tile, flagstone, seamless texture, and more. It is also a common practice to use multiple patterns and colors together with custom bandwork, edges, and centerpieces. Like all forms of decorative concrete workmanship, the design choices are only limited by your design tastes and your concrete contractors skillset. In recent years, another popular technique of imprinting concrete to achieve the faux masonry effect is stenciled concrete. Stenciled Concrete This is a process that utilizes a paper stencil to create a pattern in freshly placed concrete. The stencils are manufactured of heavy duty paper, cut into matrix patterns. It is usually available on rolls of approximately 1000 square feet and is available in a wide variety of patterns. The standard Stencil Concrete job is made up of three components. Firstly there is the paper stencil which gives the pattern effect,a color hardener,and a sealer which is applied to the finished job to protect the surface from stains and also to enhance the color.
Soon after the fresh concrete has been poured in the traditional fashion, the pre-cut paper stencil is layed across the job and gently worked into the surface of the wet concrete. Once the surface water has evaporated, two coats of the color hardener are applied over the job and worked into the damp concrete with a trowel. Later the same day, the stencil is removed to reveal the chosen pattern. Residual color chips are removed with a mechanical blower and later the sealer is applied by broom or spray. Experienced concrete contractors learn the stencil process very easily and can lay large areas in half the time it takes to lay pavers. Stained Concrete Acid Stain is not a paint or coating agent, rather, it's a coloring process involving a chemical reaction on a cementitious material. A solution made with water, acid and inorganic salts reacts with minerals already present in the concrete, the result of this reaction is color. It works very well on new or old concrete, and we've seen impressive results over decorative polymer overlays as well as self-leveling products. Acid Stain is a very durable product if properly protected with sealer or wax, and it can be applied to both interiors and exteriors. What makes Acid Stain so attractive? Acid Stain gives concrete a mottled, variegated, marble like look. It creates beautiful colors on concrete, mostly earth tone browns, reddish browns and greens. You can also create your own shades by mixing and matching your available colors, or applying them at different rates. Never expect Acid Stain to be uniform or have an even tone, you'll get different reactions from slab to slab, and even on the same job you may see different coloration patterns. Acid Stain can be applied to walks, entrances, driveways, living rooms, bathrooms, patios, high traffic areas and even vertically to any cementitious surface Not every concrete floor is eligible for Acid Stain, though age is not an issue, the shape it's in is. A smooth concrete surface will yield more attractive results than an old worn one. If the concrete is spalled, the aggregate is exposed or has previously been acid etched, the stain may not "take in" and will not look as desired because the aggregate does not react with the stain, only materials in the concrete paste do. On some applications where the surface is textured, as in stamped concrete or stamped overlays, Acid Stain provides even more depth of color, larger selection and realistic look to the surface. Preparations for Acid Staining will depend on the condition of the slab, on new concrete the only thing needed is to allow time for curing, (at least three weeks after poured) and some rinsing and scrubbing to remove laitance. For old concrete, a thorough cleaning is necessary; any dirt, grease, paint, sealer or curing agent will prevent the stain from penetrating and reacting. It is always a good idea to do a small test area first. So before applying, preparation and thorough planning the job is a good starting point. Acid Stain application involves very few tools, all you need is assorted sprayers, brushes and a saw with a diamond blade in it for scoring the surface.
You can go from a simple design to a very sophisticated project. The more complicated your design, the more labor intensive it will become, but the end results are simply stunning. After the Acid Stain is applied, the floor should be sealed and or waxed to protect the stain and add shine and depth. The Decorative Concrete Business has been growing very rapidly for the last few years, and Acid Stain has been a big part of this growth. More and more contractors are learning to apply it, and more homeowners, architecs and designers are asking for it. The Acid Stain market is miles away from being well known and developed, but it has a very bright and shiny future, and our goal is to help you learn more about this incredible product. Overlays Polymer cement overlay is a combination of cement, various aggregates and proprietary hybrid polymer resins. The purpose of adding polymer resins to the cement and aggregate is to greatly increase the performance characteristics and versatility of conventional cement and concrete materials. Unlike conventional cement and concrete mixes, polymer cement overlays can be applied as thin as a single grain of sand or up to several inches thick without fear of delamination or typical product failure. In addition, polymer cement overlays are much more resistant to damage from salt, petrochemicals, UV, harsh weather conditions and traffic wearing. Polymer cement overlays were introduced over twenty years ago, intended for use as a thin surface restoration material for concrete substrates. With years of successful and permanent applications, polymer cement overlays were introduced into to architectural concrete and commercial flooring industry in the early 80's where it's use has become an industry norm. To this day, polymer cement overlays are used for interior and exterior applications ranging from: Concrete Resurfacing Designed to restore and protect damaged, pitted, flaking and stained concrete back to the look of a new concrete surface. This application can even be "broom finished" if desired. Regrading Offers to ability to effectively repair and level concrete surfaces that have settled and become unsafe trip hazards. Regrading from several inches thick down to a feathered edge is possible. Stamped overlays Similar to conventional stamped concrete, but only ¼" to ½" thick applied over existing concrete or wood substrate of any condition and at a fraction of hassle, cost and application time. The finished look is that of truly authentic tile, brick, slate, stone, wood plank and more. Stained overlays Quickly becoming the commercial flooring industries most demanded and specified finish. A thin layer of polymer cement is applied over existing concrete or wood substrates and chemically stained with single or multiple translucent colors for a natural looking, elegant and durable flooring system. Optional patterns are often installed with cove type strips, similar to those used in terrazzo flooring. Splatter or knockdown The standard for commercial and residential pool deck finishes. Polymer cement is applied to the existing concrete substrate in a moderately textured finish (average of 1/8" thickness) in various patterns. Often times, the texture is knocked down with a trowel to slightly modify the appearance and feel of the finished application. Concrete Countertops Today you'll find colorful concrete used as counters, sinks, bathtubs, furniture, fireplace surrounds, and floors. Homeowners literally have an unlimited number of color choices to choose from, allowing them to coordinate a surface with other colors and materials in a room. In general performance and cost, concrete competes with both solid-surface synthetics (such as Corian and Avonite) and stone (granite, marble, and limestone), but is not as limited on color, thickness or natural patterning. Synthetic surfaces are sold in sheet form, stone in slabs and tiles, and both are limited to standard thicknesses.
But because concrete is cast in molds, it can include subtle texturing, decorative objects (such as pieces of metal, fossils, glass, or even coins), changes of contour, and greater thickness; it can even form integrally cast sinks of almost unlimited shape. Concrete contains natural materials - stone, silica-based cement, and water. Like stone but unlike synthetic products, concrete requires careful maintenance, and even when it's properly sealed, its surface can show stains and wear over time. (Whether that patina is desirable or not depends on your taste.) Concrete Costs None of these materials are inexpensive. On a square-foot basis, the entry-level cost for a standard-width counter runs about $50 for solid surface, $55 to $65 for concrete, and $65 or more for granite.Costs go up from there for more complex edge details, custom-aggregate mixes, cutouts for sinks, holes for faucets, and curving backsplashes. Installation charges vary with the complexity of the job. Concrete Caveats Concrete is not bulletproof," says one fabricator. Although a concrete counter might contain expanded metal lath, a reinforcing bar, or strands of fiberglass or polypropylene to strengthen it, cracks may appear. They can be filled with polyester-based resins colored to match the mix. Don't leave acidic liquids - citrus juices, wines, vinegar, and alcohol - on unsealed concrete, since they can etch into the surface. Also, oil and fat can soak in. Consider having raised strips of metal cast into countertops (like runners) to support pots and pans in areas of high use (such as near sinks or cooking surfaces). These strips can help protect against abrasion. Do not use abrasive pads or powders on sealed counters. Clean with warm water and a non ammoniated, nonabrasive cleanser when not using a stone soap. Do not place hot objects or adhesive tapes on the waxed surface - they could cause the surface to become discolored.
Local Concrete Contractors FREE Quote ➨ Repair Driveway Local Garage Floor Concrete Pool Decks, poured walls Concrete Stamped Patio Local Stained Concrete replacement