Local Outdoor Patio Contractors The Most Trusted Contractors (Amazing Prices) FREE Quote ➨ Call today! Local Outdoor Patio Company Install Local Outdoor Patios Flagstone Local Outdoor Patio Natural Stone Granite Replace Local Outdoor Patio Pavers Brick Cobblestone Cost
Local Outdoor Patio Contractor 24x7 Local Outdoor Patios Install Flagstone Natural Stone Granite Build Repair Replace Pavers Brick Cobblestone Company . Cost To Install Flagstone/Granite Patios & Driveways Build Repair Replace I Need Find Best Local Pavers Brick Cobblestone Company Contractor House . We Install Flagstone, Granite, Brick Pavers, Flagstone Pavers, Stamp Concrete, Cool Decking. Cost To Install Flagstone Patios & Driveways Build Pavers Brick Cobblestone Company Contractor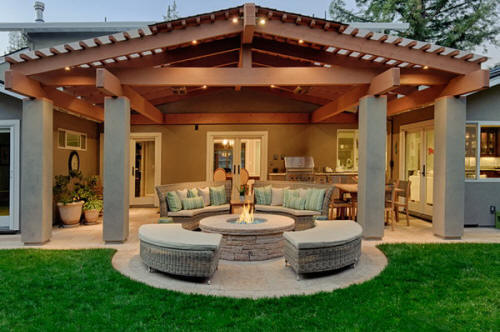 Expansion of outdoor living
One of the most important parts of the American household is the expansion of outdoor living space. One of the oldest and longest lasting forms of outdoor space is a patio. Patio's can be made out of numerous types of stones and built many different ways. They are built with flagstone or granite, using stone dust or cement to bond together. They can be jointed or without. If you know what kind of patio you what or are not exactly sure, fill the form out below and we will design and build a beautiful patio for you.
YES WE CAN install in the winter months!
Natural stone or paver patio
A natural stone or paver patio will compliment your home and landscaping by adding maintenance free beauty and convenience. We build patios using natural stone, interlocking pavers and brick. We also have experience installing earth-friendly permeable pavers. We can even complete your patio job by adding retaining walls and walkways. We have a variety of long lasting materials available, so we can get your job done at a price point that will fit your budget. Looking for the elegant simplicity of a natural stone or interlocking paver sidewalk or garden walkway? We'll help you find the best fit for your property and budget.
Paver walkway on mortar bed. We have a variety of materials to pick from: Straight flagstone pathways, winding brick, or even concrete. 2019 We do it all and we can get it done right for you. Stairways and special features are no problem--our crews have years of experience. We also offer heated driveways and walkways to prevent snow and ice from accumulating.
Patio #2