Home
About Us
Contact Us
BRICK MASONS, BLOCK MASONS, STONE MASON BRICK BLOCK LAYERS MASONRY REPAIR FOUNDATIONS WALLS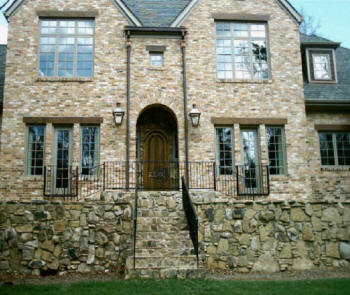 The bricks that are solid have very good features and are also very famous and they have about 2 or more than two layers of the bricks that are of masonry and the masonry bricks are placed together in a certain pattern that is secured by applying mortar in between them so that they are bonded together.
Stone is a completely tough and durable
Stone is a completely tough and durable substance, and holds up under the most extreme conditions. Likewise, good stonework should be a visual picture of strength at your home or business. One of our favorite stone creations is attached to a burned down house. What we love about this house are the stone fireplaces that still stand on each end. Every other part of the house was burned and lies on the ground, but the stone fireplaces still stand. These fireplaces represent one of the fundamental things about great stonework, its strength and durability.
Another concept vital to good stonework is the up-close visual aspect. We believe that most stonework looks good from 100 feet away, but to be great, stonework should look good from ten inches. There are two basic styles to laying stone, a classic look with mortar joints in between the stones, and dry-stack, where the rocks are fitted together tightly with no visible mortar joints. With either style, the stones should be fit to one another without large gaps or holes in between. The better things looks from close range directly correlates to the detail of the stone mason.
Some questions to ask yourself when you are looking at stonework up close are: Do the stones look grounded and sturdy? •How well do the stones fit together? •How smooth and filled are the joints between the rocks? •Are the rocks fashioned together in a way that shows variety in pattern and color? •Is there a clear conceptual idea being presented with the stone?
Installation Gallery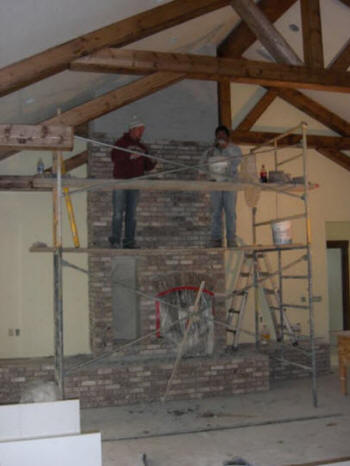 Gallery
STONE/BRICK 1 STONE/BRICK 2 STONE/BRICK 3
STONE/BRICK 4 STONE/BRICK 5 STONE/BRICK 6
"Q. How do you offer so many Services?
A. We are a Company of Contractors-Tradesmen & Designers,"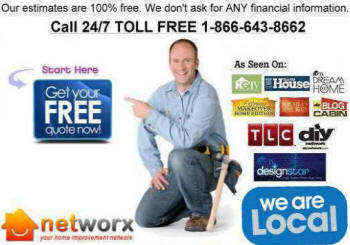 Home
About us
Master Plans
Career's
Design/Build
Terms of Use
Contact us
Feed Back
Facebook
Twitter
Google+
pinterest
linkedin
youtube
Flagstone pathways with some space in between them tend to be just as interesting as the solid ones. It is possible to space them in whatever way you choose, either you want them to be spaced nearer alongside one another or further apart. All you need is just a little creativity. What is great with this is that you can have the turf and the plants grow between the natural flagstones, having a gorgeous path where it's going to appear to be you're strolling through the foliage without harming the plants.
Whether you're building a pool deck or making a walkway, laying flagstone would be a gorgeous yet good investment into your property.
dpandassociates.net has 4.9/5 Stars based on 284 reviews.
Local Stone Contractors