Available with catalytic converters
Some models extend onto the hearth while others stay flush with the front of the fireplace. Most have tight-fitting glass or metal doors and built-in circulation features. The most efficient models supply combustion air from outside the house, and virtually all inserts are controlled-draft units with manually or thermostatically controlled air inlets. Some units are also available with catalytic converters for improved efficiency.
Glass doors, heat exchangers, dampers and flue sealers can also up the energy efficiency of an existing fireplace, but don't expect too much. According to the Department of Energy, those devices combined could only improve efficiency by some 10%.
Before After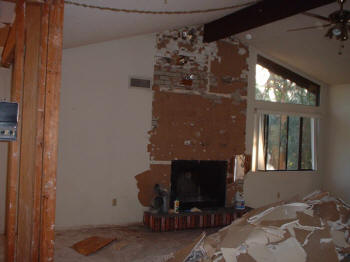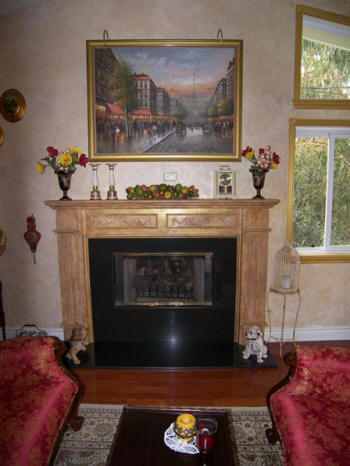 Custom fireplaces
Fireplaces can be customized with a variety of options
For instance, gas fireplaces feature three different kinds of logs: vented logs that provide a realistic burning wood look with less heat; ventless logs, which produce a yellow flame with a high degree of efficiency; and partially vented logs which provide a middle ground option in warmth, appearance and efficiency. Other options for fireplaces can include a matching tile hearth, a gleaming brass tool set, etched glass face or even a remote control for couch potato fire starters.
New Masonry Stone/Fireplace